Insurance advisory service to assist North Canterbury quake claims | Insurance Business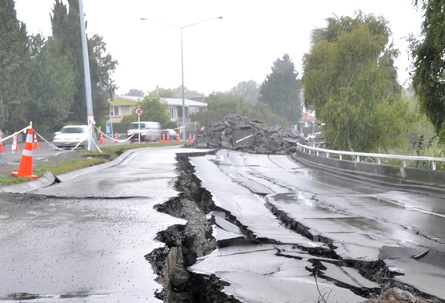 The government will fund a free and independent insurance advisory service to assist claims of North Canterbury residents following the November 2016 magnitude 7.8 earthquake, Civil Defence Minister Gerry Brownlee announced last Friday.
"We have seen how much stress insurance issues can cause people, so the Crown and local authorities have been very focused on providing residents with support as soon as possible," said the official. He is also the Minister responsible for the Earthquake Commission.
The pilot programme will draw experience from the Residential Advisory Service (RAS), which assisted thousands of Christchurch residents with insurance claims following the 2010 and 2011 earthquakes, said the government in a statement.
Want the latest insurance industry news first? Sign up for our completely free newsletter service now.
Since its establishment in 2013, RAS has advised 16,236 residents and has progressed 4,484 residential property owners to a meeting with an independent advisor or broker.
The North Canterbury advisory service will be set up differently as the insurance challenges and needs there are different from Christchurch. The new service will be led and resourced by Community Law.
"In North Canterbury, the situation is different, and we are still right at the start of the process, hence the decision to begin with a pilot programme with legal support which can be adapted as we go forward," said Brownlee.
Residents will be able to receive advice through face-to-face meetings with Community Law staff at local hubs.
"We are working closely with the local authorities in Hurunui, Kaikoura and Marlborough to establish the local hubs and determine the best locations for them," he added.
Related stories:
Kaikoura quake deemed one of the most expensive insurance events in 2016
Insurers heave under spate of claims