Insurance body ICNZ brokers deal for home buyers | Insurance Business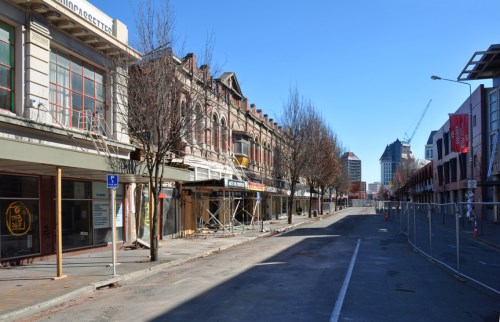 An embargo on new insurance cover put in place by insurers following Monday's earthquake was threatening to disrupt house sales in many parts of New Zealand, according to the real estate sector - but now a deal has been struck which could offer a solution.
The embargo related to the top half of the South Island, including Christchurch, and the bottom half of the North Island, including Wellington and the Bay of Plenty.
The director of real estate company Tall Poppy, Sam McIntyre, said unlike after the Christchurch earthquakes, insurers were no longer transferring insurance cover to the new owner when the property was sold.
"Settlements are being delayed and we expect some sales will fall through," he said.
"It is surprising to see insurers treat this week's earthquakes differently than they did the Christchurch earthquakes.
"Without insurance, the settlement is in jeopardy and vendors are concerned their sale may fall through.
"Many vendors signed contracts prior to the earthquake to purchase another property, made on the basis that their property sale would be completed."
In response, Insurance Council of New Zealand (ICNZ) CEO Tim Grafton, had said the move to place an embargo on new business or requests to increase existing cover was typical around the world.
"That can narrow down very quickly as the concentration of losses is established," he said.
"But in the worst hit areas this will take longer depending on the settling down of seismic activity."
Grafton admitted that following the Canterbury earthquakes insurers had initially come back on risk 'fairly quickly'.
"But then as more seismic events occurred it took longer to return to business-as-usual," he said.
"In the 2013 Seddon earthquakes, this embargo generally lasted a couple of months."
He added: "The reason for insurers to be cautious is to minimise additional losses in order to meet reinsurers' needs and keep insurance affordable for all."
It also prevented people without cover from rushing to put some in place.
Since then, ICNZ operations manager
Terry Jordan
brokered a deal in which insurers would issue policies to new owners of homes, if they insured the old owner.
One vendor had told Tall Poppy yesterday afternoon they had already been advised that their insurer (
Vero
) would accept a transfer of their insurance policy to the buyer which they had described as 'brilliant' news.
Jordan said while ICNZ had had confirmation from most of the insurers, including all of the big ones, he warned they still might refuse if the buyers had criminal records or 'adverse' claims histories.
The deal did not apply to homeowners wanting to raise their sum insured or put in place cover for a property that was not currently insured.
ICNZ was also hard at work on another deal, this time with the Earthquake Commission (EQC).
A big part of ICNZ's submission on the government's review of the EQC Act was to remove the duplication of assessments from both EQC and private insurers, and talks have been underway to improve this process with a single claims assessor for those affected by the Kaikoura quakes.
ICNZ spokesperson
Sarah Knox
confirmed they would be able to reveal more in the next few days.
Related stories:
Industry gears into action following fatal quakes
Displaced insurance workers still committed to quake effort