Insurance boss reveals COVID-19's impact on health insurance | Insurance Business New Zealand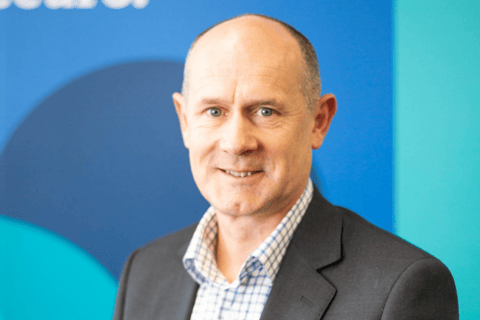 The insurance industry took a hit from the COVID-19 pandemic last year, with many insurance providers and their people forced to quickly adapt to the unstable environment and address emerging risks.
Now that New Zealand has largely eradicated the pandemic, Accuro Health Insurance (Accuro) chief executive officer Lance Walker shared with Insurance Business how it impacted Accuro and the health insurance sector, the current challenges in the industry, and how to address risks.
Walker (pictured), who joined Accuro as a CEO during the COVID-19 pandemic last year, said the pandemic's most immediate impact was that hospitals were not performing elective surgeries during the lockdown. As a result, Accuro saw lower claims during the second quarter of 2020, then higher claims towards the end of the year.
"We also saw higher than usual levels of suspensions due to financial hardship – although most of these are now reverting to paid policies," Walker continued.
Despite the impacts of the pandemic on the sector, Walker shared that Accuro remained resilient, thanks to its business continuity processes.
"Like many organisations, the COVID-19 lockdown was a live test of our business continuity processes, and the team came through that with flying colours," he said.
"We were able to conduct business remotely from day one with minimal impact on our levels of customer service (our levels of customer satisfaction remained above 90% for the 2020 year). This remote working model has continued post-COVID-19, with many of our team now choosing to work from home from time to time in line with our flexible working policies."
Accuro's new business sales also remained at "good levels" through both the initial COVID-19 period in 2020 and continuing into 2021.
"In particular, we have seen very strong direct sales in the individual space and strong growth in group sales," Walker said. "Our conclusion is that COVID-19 has heightened awareness of the benefits of health insurance – both for individuals and employers (who are even more focused now on employee health and wellbeing)."
Now that New Zealand is free from the pandemic's clutches, you might think that it's all easy-going again in the health insurance sector. However, Walker begged to differ.
The health insurance sector continues to face many challenges post-COVID-19. For example, health insurance has had relatively low year-on-year growth regarding new lives covered.
"In a market where we do have an excellent public health system, one of the constant challenges remains the communication of the health insurance value proposition – and why it makes sense from both an individual and societal level for people to have health insurance to provide enhanced access and choice," Walker explained.
"The industry as a whole has some responsibility to drive this, over and above an individual insurer's marketing activity. The recent decision to merge the Health Funds Association with the Financial Services Council is a step towards this. It will help ensure that health insurance is a key part of the total financial wellbeing conversation."
The ageing population and the increase in chronic conditions that come with it are also problems for the public and private health systems in terms of capacity, Walker added.
"For health insurers, it requires us to think about pricing models and product solutions that enable customers to continue to afford health insurance at a time when they may need it most. This issue is further complicated by the inequities that exist between different ethnic groups – especially Māori and Pacific peoples who are two to three times more likely to die of conditions that could have been avoided if effective and timely healthcare had been available," he continued.
From a COVID-19 perspective, Walker noted that there is still uncertainty over how things play out over the next 12 to 24 months – particularly in an economic sense, and whether that will impact market growth.
"It also remains to be seen whether there are long-term health impacts from COVID-19 (the so-called Long COVID issues) and how that might play out," Walker said.
Walker highlighted that the sector continues to operate in a dynamic regulatory environment, with several key changes "either in train or on the horizon."
"From my perspective, these are all positive changes in that they are fundamentally about delivering better outcomes for customers – especially through initiatives like the financial advice regime changes, codes of conduct, and general focus on conduct and culture. For a not-for-profit cooperative like Accuro, this is very much part of our DNA," Walker said.