Insurance broker warns of sharp premium rises | Insurance Business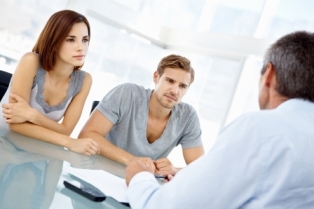 A Gisborne insurance expert is warning business and home owners to expect steep rises in insurance premiums over the coming years.
The changes in premiums mean that an average household could expect an increase of $350-$500 to insurance premiums starting November, Emerre and Hathaway Insurance Brokers partner Ray Brott told
The Gisborne Herald
.
Fire service and EQC levies will "contribute heavily to future increases," he said. For the Gisborne regions, there would be a 40% hike in the fire service levy to $127 plus GST a year on house-and-contents insurance, and a 33% lift in the maximum EQC levy to $276 including GST.
"In addition to this, there are increased reinsurance costs due to the numerous disasters both in New Zealand and around the globe with events such as hurricanes, severe storms, flooding and earthquakes," Brott said.
Households should expect an earthquake premium increase of about 15% for the Gisborne region, and a general premium increase of 15%.
"We also have new risks that insurers now cover," Brott told
The Gisborne Herald
. "All insurance policies now automatically include an allowance for methamphetamine clean-up costs to varying levels. The additional premium insurers are charging for this extra cover is in the region of $200 including GST per year. These additional charges will no doubt be passed on to tenants via increased rents."
Motor vehicle insurance, according to Brott, is not immune to premium increases either.
"Due to an increase in repair costs, you can expect an increase of 10 percent to 15 percent to the standard motor vehicle premium," he said.
Commercial and rural policies will also be affected by the earthquake premium increase, general premium increase and the 40% rise in the fire service levy.
"As an example, for a sum insured of $200,000 there would be a fire service levy increase of $69 including GST," he said.
Related stories:
Brokers need to discuss premium hikes
IAG warns of double-digit increases in car insurance premiums