Insurance Business New Zealand Awards – winners revealed | Insurance Business New Zealand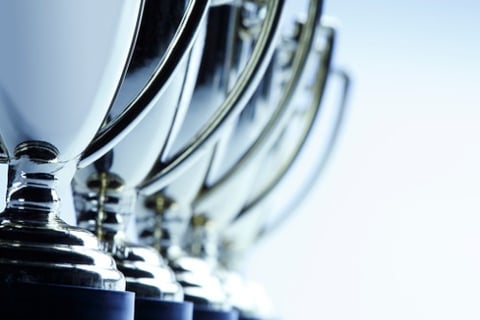 The first ever Insurance Business New Zealand (IBNZ) Awards have now been finalised – with a panel of esteemed judges whittling down the winners across 11 hard-fought categories.
It was in late 2020 that IBNZ issued a call to the entire New Zealand insurance industry to send across its nominations for this prestigious award ceremony, which mirrors the awards we have been running in our sister publication in Australia for many years. The response was overwhelming with our judges facing a difficult task in selecting the best of the best.
So, who were the judging panel?
The judges consisted of: Alpha Woolrich, Veterinary Professional Insurance Society; Annabelle Thompson, Suncorp; Claire Sutton, Suncorp New Zealand; David Crawford, Insurance Advisernet; Fiona Hewitt, IAG; Irene Diaz; Katrina Shanks, Financial Adviser NZ; Marni Jackson, Youi NZ; Megan Ferguson, Gallagher Bassett NZ; Mel Gorham, IBANZ; Nic Dorward, nib NZ; Petra Lucioli, Delta Insurance; Racheal Greer, Donaldson Brown Insurance Brokers; and Sharron Botica, AIA NZ. You can find out more about the methodology and process here.
So, we've kept you waiting long enough. Now we are proud to announce that the winners of the Insurance Business New Zealand Awards 2021 are…
BEST CUSTOMER SERVICE FROM AN INDIVIDUAL OFFICE
WINNER
RIVAL Wealth
EXCELLENCE AWARD
Lifestyle Cover NZ
BEST DIGITAL STRATEGY INSURER/UNDERWRITING AGENCY
WINNER
DUAL New Zealand
EXCELLENCE AWARDS
nib New Zealand
BROKER OF THE YEAR – INDEPENDENT
WINNER
Shane Gadsdon, Discovery Financial Services
BROKER OF THE YEAR – SPECIALIST
WINNER
Dean Spense, Captive Insurance Solutions NZ
BROKERAGE OF THE YEAR > 11+ STAFF
WINNER
Dawson Insurance
EXCELLENCE AWARD
Bridges Insurance Services
BROKERAGE OF THE YEAR 1- 10 STAFF
WINNER
Sherpa Insurance Brokers & Advocates
BROKING NETWORK OF THE YEAR
WINNER
Insurance Advisernet New Zealand
CLAIMS TEAM OF THE YEAR - INSURER/UNDERWRITING AGENCY
WINNER
Delta Insurance
EXCELLENCE AWARDS
AIG Insurance New Zealand
DUAL New Zealand
Vero Insurance
Zurich New Zealand
GENERAL INSURER BDM OF THE YEAR
WINNER
James McNulty, FMG
NEW ZEALAND UNDERWRITING AGENCY OF THE YEAR
WINNER
DUAL New Zealand
SERVICE PROVIDER OF THE YEAR
WINNER
Hello Claims New Zealand
EXCELLENCE AWARDS
Allianz Partners
Gallagher Bassett
JAVLN
NZ Roadside Assistance (NZRA)
Smith&Smith®
YOUNG GUN OF THE YEAR - INDEPENDENT
WINNER
Josh Cuttance, SHARE NZ