Insurance complaints down in numbers, up in complexity | Insurance Business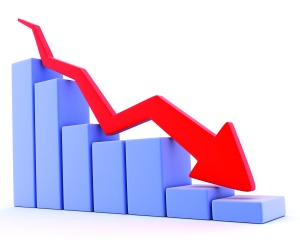 Insurance & Savings Ombudsman (ISO)
Karen Stevens
has praised the Scheme's participants for resolving complaints earlier after its annual report revealed the number of complaints ISO had received had decreased compared to last year.
The ISO Scheme investigated 254 complaints and responded to 3,057 complaint enquiries in 2014-2015.
Last year the ISO fielded 3,215 complaint enquiries
and investigated 300 complaints.
"The complaints we are now investigating are more complex, and many of the straightforward issues are being resolved earlier by our participants," Stevens said.
"This is a positive trend for the industry and its customers. Industry practice is changing for the better, so complaints can be resolved within the insurance or financial service provider's own complaints processes."
Stevens said this could often be assisted by the Scheme's free enquiries service, used by customers of Scheme members to seek information or guidance on issues from the ISO Scheme.
"We can help consumers to resolve these issues before they escalate into disputes."
However, there was still a significant number of complaints that were not upheld (182 or 72%) compared to those that were upheld (3 or 1%) or partly upheld (10 or 4%), which Stevens said spurred on the ISO's continued drive to ensure consumers were better informed about financial products.
In the past year ISO had delivered 40 speeches, webinars and presentations, distributed 1,500 info sheets and brochures, provided 30 media interviews and received 47,473 visits to its website.
Stevens said over the 20 years the Scheme has been resolving insurance and financial services complaints, the need for good communication had been a common theme.
"Preventing complaints is just as important as resolving complaints," she said. "And communication with customers can always improve. If consumers understood more about financial products or services before signing the contract, many later problems could be avoided."
That said, one benefit of dealing with a complaint was to use it as a learning opportunity to improve future conduct, Stevens said.
The greatest proportion of complaints made to the ISO Scheme in the last year was in the general insurance category, at 52%, which was down from the previous year's ratio of 62%.
The second largest complaint category related to health, life and disability insurance, at 41%.
While Canterbury earthquake complaints had decreased, there were still fresh earthquake complaints being referred to the ISO Scheme, many now for facilitated settlements.
In total, the ISO Scheme has dealt with more than 140 Canterbury earthquake complaints and 1,570 complaint enquiries since 2010.
Insurance Council of New Zealand CEO, Tim Grafton, welcomed the news of the drop in complaints, saying Council members set themselves high standards and look to resolve issues with their customers.
"The decline in claims going to the ISO reflects both of these traits and that is good for the reputation of the industry."