Insurer, insurtech collaboration will benefit NZ market – report | Insurance Business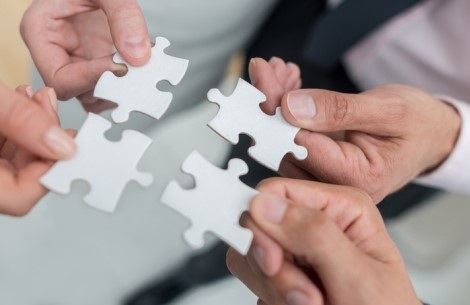 New Zealand insurers have a significant opportunity to embrace the benefits of insurtech to help them deliver better customer experience and value. However, greater collaboration between the incumbents and new entrants is needed to achieve results.
These are the findings of a new report by EY, which explores New Zealand's insurtech ecosystem in detail for the first time. The report, InsurTech Emerging at Pace, suggests insurtech provides new collaboration opportunities for insurers and start-ups alike.
"The insurance sector as a whole is undergoing a period of profound change, both locally and globally," EY advisory partner Dr Graeme Horne said. "While the core value of insurance continues to resonate with customers, the way of delivering insurance products and services is changing rapidly in light of new technology development.
"The insurance sector has not yet embraced digital advancement at a comparable pace to other industries such as banking and retail, so there can be a disconnect between the level of service currently being offered by insurers and customers' expectations," he noted.
The report reveals this view is echoed by the insurtechs themselves. Although 72% of New Zealand insurtechs surveyed said they were already working with an established insurer, broker or service provider, 63% said there wasn't currently enough collaboration between incumbents and insurtechs to successfully transform the ecosystem.
Incumbent insurers, brokers and other established providers mentioned concerns about differences in organisational culture, ability to scale, compatibility of technology systems and data security as their main barriers for engaging more with insurtechs.
"Our survey found little evidence of insurtech start-ups and technology companies seeking to compete directly with traditional insurers," EY insurance sector professional Katharina Wichmann said. "Rather, these new companies are addressing underlying problems and leveraging innovative ideas and technology to reduce friction points. They are challenging the efficiency of existing models, re-thinking the approach to risk transfer and creating innovative, value-adding solutions.
Read more: Insurtech investment jumps as firms focus on cyber
Wichmann detailed that New Zealand insurtechs are predominately focusing on improving user experience and customer engagement through marketing and distribution, followed by efficient insurance administration, and new products to address customer value propositions.
"The challenge now is for incumbent insurers and insurtechs to bridge the gap and explore a 'by New Zealand, made for New Zealand' sector-wide opportunity," InsurTechNZ chair Jason Roberts added.