Insurer-led study highlights downsides of working from home | Insurance Business New Zealand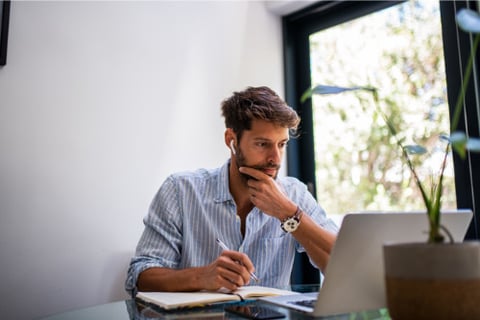 The COVID-19 pandemic has driven a reconfiguration of New Zealand's workplaces, resulting in more flexibility with regard to work locations. However, an insurer-led study has highlighted possible downsides of the work-from-home setup.
Since the pandemic began, 34% of businesses surveyed have changed their views on working from home, and are open to continuing to offer it even beyond the lockdowns, according to the Workplace Wellness Report 2021, a biennial study by Southern Cross Health Insurance and BusinessNZ
However, 73% of organisations reported that some employees feel isolated at home and prefer the team environment of the office. This increased to 80% for smaller businesses with fewer than 50 employees.
These organisations also said flexible working has reduced their teams' ability to collaborate (20%) and has had a negative impact on office culture (5%).
Almost a quarter of employers surveyed (22%) said that working from home has been too successful and they've had to coax people into reporting to the office again. Almost 60% of businesses that now offer flexible working considered it a completely positive move.
"One of the ways we're seeing this is how increased flexible working offers better work/life balance," said Nick Astwick, Southern Cross Health Insurance CEO. "Our research makes it clear that while this shift is largely positive, it does come with challenges. Without face-to-face engagement for example, it can be easy for employees to lose their sense of belonging, and stress and anxiety can rise. When I talk to businesses however, they're focused on supporting their people with effective strategies."
The report also found that 66% respondents reported elevated general stress levels of employees for 2020, with 91% citing COVID-19 as the partial reason why.
General workload remains the biggest cause of work-related stress reported by all businesses surveyed, as does relationships outside of work as the key determinant of non-work-related stress. Stress related to financial concerns saw a marked increase from 41% in 2018 to 54% in 2020 for all enterprises, with smaller businesses even higher at 60%.
"Half of organisations surveyed believe the role they play in employee health and wellbeing increased in 2020, and we saw businesses offering a variety of new workplace wellness initiatives including COVID-19 guidance, employee assistance programmes, vaccinations, flexible hours, education, wellbeing programmes and COVID-19 PPE," said Kirk Hope, BusinessNZ's chief executive. "There was also a positive shift in the number of businesses seeing a correlation between employee wellness and the productivity of their organisation. This is supported by the number of organisations being clear on their policy of 'if you're sick, stay home,' which increased from 50% in 2016 to almost 80% in this survey."