Insurers deploy ground support to help Canterbury residents | Insurance Business New Zealand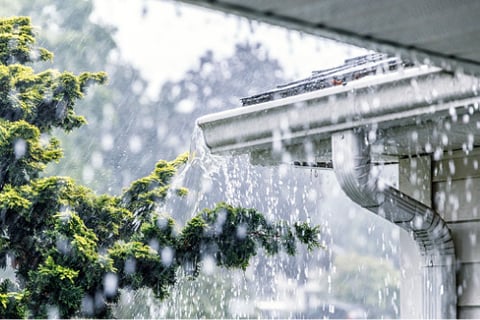 Insurers have deployed their support teams into the Canterbury region, which has been hit with heavy flooding, rain and swollen rivers - and they are actively working with the Insurance Council of New Zealand (ICNZ) and the Civil Defence to help keep customers safe.
The severe weather across the region has forced many residents to evacuate their homes, and has resulted in a regional state of emergency. Several members of the public have had to be rescued from the floodwaters by helicopter, and the storm has caused widespread road damage, and damage to the Ashburton Bridge.
A rare red weather alert issued by the MetService was lifted on Monday evening, when it was estimated that approximately two to three months' worth of rain had hit Canterbury within the space of a few days - an occurrence described as a 'one in 100 year event.'
Three hundred (300) properties were evacuated by the Civil Defence, 10 state highways were closed, and four bridges have been severely damaged. As of yesterday, the MetService said that rain appeared to be easing across the Canterbury region - however, meteorologist Agnus Hines still warned the public to take precautions around swollen rivers.
Read more: Canterbury flooding insurance costs continue to mount
IAG said that while it was still too early to assess the full impact of the damage to residents' homes, insurers were very much on the ground and ready to assist their customers through the event.
"IAG has teams on the ground in Canterbury to support people affected by the floods," a spokesperson told Insurance Business.
"We are working closely with Civil Defence and local authorities to ensure our teams can assess damage to homes and property as quickly and safely as possible.
"However, we are not yet able to share any information regarding claims numbers at this early point."
The Earthquake Commission (EQC) said that it was already starting to see some damage claims coming in, and noted that it would cover damage to residential land, but not to the homes themselves.
"To date, EQC has received 10 claims from across the Canterbury region," a spokesperson said.
"It may be helpful for residents to understand that EQC only covers flood damage to residential land. This covers the land under the home and within eight metres of homes and outbuildings."
"In addition, the land supporting main accessways up to 60 metres from the home is also covered, but not the driveway surfacing," the spokesperson added. "In some circumstances EQC cover supports bridges and culverts and some retaining walls that support or protect the home, but flood damage to residential homes is covered by your private insurance."
ICNZ chief executive Tim Grafton urged those who cannot yet return to their homes to look at whether their insurer can provide temporary accommodation options, as this is often a benefit of a standard home and contents policy.
Read more: Insurers pay out close to $20 million after Southland flooding
"Floods can leave vast damage in their wake and your insurer is there to support you and help you get back on your feet," Grafton said.
"But the support isn't limited just to the inevitable clean-up. Most home and contents policies include a temporary accommodation benefit that will help those whose homes are uninhabitable due to damage from this event. If you're in this situation, ask your insurer what support you may be eligible for."
"Do not do anything that puts your safety at risk or may cause more damage to your property," Grafton added.
"This means that if your car has been submerged in water don't turn it on or attempt to drive it. Similarly, if water enters your house, be sure to turn off the electricity to avoid short-circuits sparking fires and don't use any appliances that may have been water damaged."
The government has made $500,000 in support available to farmers and growers who are affected by the flooding.
Although weather conditions appear to be improving, the Civil Defence is warning the public of ongoing dangerous road and river conditions, and possible further flooding.