Insurers give reasons not to publish 'confusing' advice booklet | Insurance Business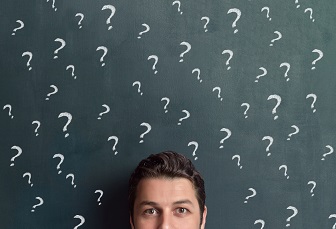 An 82-page booklet designed to aid Canterbury claimants through the cash settlement process would be 'unhelpful and misleading' and was being suggested about 'three years too late', according to NZ insurers.
Information showing that members of the Insurance Council of New Zealand (ICNZ) had rejected the Government's idea to publish the booklet last year has been released this week,
Fairfax Media
has reported.
This followed the Labour party's application under the Official Information Act for the correspondence between insurers and the Ministry of Business, Innovation and Employment (MBIE) from March to August 2015.
Labour's Canterbury spokesperson Megan Woods said she believed the Government had bowed to insurer pressure not to publish the booklet and had 'failed' in its responsibility to help Cantabrians through the cash settling process.
Social media users had also slammed the move, with one describing it as 'the gangrenous last straw' and another asking 'Who is this government working for?'
But insurers said they felt they should provide their own information to customers.
ICNZ operations manager
Terry Jordan
said there were 'serious issues' defining the industry's position on cash settling as each insurer had different policy wordings and approaches.
He thought the booklet could add millions of dollars to the cost of recovery as customers sought payments beyond policy benefits.
Vero
's claims EGM
Jimmy Higgins
said the booklet promoted the use of advocates which wasn't helpful.
"The insurance industry has worked very hard to deal with unreasonable advocates who are demanding outrageous and extravagant settlements on behalf of customers that simply can't be justified," he said in the
Fairfax Media
report.
Tower earthquake recovery manager David Ashe said the booklet 'would have been extremely useful' three years earlier.
But publishing in 2015 would 'not encourage confidence' in the recovery, nor in the homeowners' decisions since the earthquakes.
MBIE then came to share this view, according to MBIE building and resource markets acting deputy CEO Chris Bunny.
"As the booklet was being developed it became apparent that generic cash settlement guidance being applied to specific, more difficult cases, created the risk of confusion – the opposite of what was intended.
"This was the view of a number of insurance companies and was shared by MBIE. We tried to work through the wording, but decided the risk of publishing confusing or inaccurate material was too great," Bunny said.
ICNZ CEO Tim Grafton said they had fully supported all the post-settlement advice in the booklet, but generic advice to people pre-cash settlement was 'not possible'.
"This would have created confusion as people contrasted the generic information in the booklet with their policy," he said.
Related stories:
ICNZ releases latest Canterbury claims stats
Latest Canterbury stats underline need for change
Insurer gets 4th 'Roger award' nomination
Insurers ramp up recovery rate