Insurers offer pointers for domestic cruisers | Insurance Business New Zealand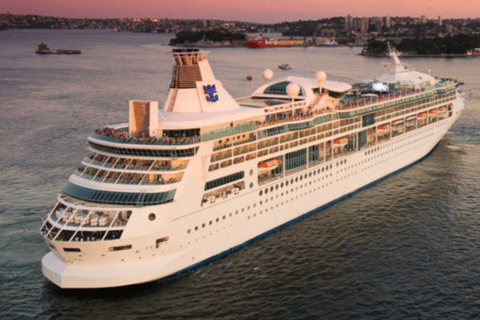 With domestic cruises becoming increasingly popular in New Zealand, a recent stuff.co.nz report has cautioned travellers to be more aware of the type of insurance policy they take out to cover such trips.
According to stuff.co.nz, Kiwis interested in booking a domestic cruise are strongly advised to purchase an insurance policy that will account for emergencies that happen offshore. As Allianz Partners New Zealand's chief sales officer David Wallace explained, domestic cruise ships typically cross maritime borders. As such, travellers will need to have an insurance policy that covers emergencies that happen when the ship enters international waters.
Domestic insurance plans will cover accidents that happen while on land, said Cruise World general manager Cherryl Browne. It is when treatment is required while on board the ship that insurance becomes a little more complicated.
Major cruise ships have medical facilities on board. These services have varying fees that can easily add up, according to the stuff.co.nz, especially for situations requiring that a passenger be airlifted to a nearby hospital. Without the right kind of insurance policy, such expenses will have to be shouldered by the passenger.
Moreover, Accident Compensation Corporation (ACC) will only cover cruise ship treatments that take place in domestic waters and are done by medical providers registered in New Zealand.
"We urge anyone who is travelling to have comprehensive travel insurance as there are limitations to ACC cover," Phil Riley, ACC acting deputy chief executive for service delivery, told stuff.co.nz.
Christian Judge, communications manager of the Insurance Council of New Zealand, added that good coverage for domestic cruises will include "the cost of a ship-to-shore medical transfer under certain circumstances."
Insurers offer different kinds of policies for domestic cruises, Judge said. Some insurers have specific extensions to their domestic policies that cover cruises. Others offer international policies that are also applicable to travel within New Zealand. Insurer 1Cover, for example, offers a cruise extension to their domestic policy that covers medical evacuation, as well as "claimable medical expenses" that occur while on board the ship. Allianz, meanwhile, has underwritten policies that include cover for medical evacuation, cabin confinement, and unused excursions.