New Zealand now fully open – insurers react | Insurance Business New Zealand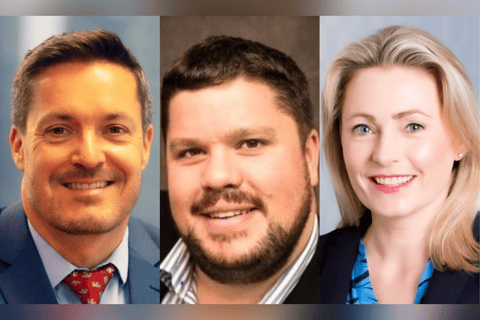 New Zealand, which previously made global headlines for its zero-COVID strategy, is now fully open to the world again, and travel insurers couldn't be happier about the "final milestone" in the country's reconnecting plan.
On Sunday, the day NZ's international border opened to all visitors from 11:59pm, Tourism Minister Stuart Nash said: "Since April, visitors from our key markets such as Australia have been able to travel to New Zealand, and it's great to see the recovery of the tourism sector back on track. We're seeing a strong uptick in arrivals from Australia and the US, with Queenstown in particular receiving a surge in visitors.
"[This latest] change in border settings marks the final milestone for our reconnecting strategy. This is great news to the tourism industry and economy as we approach spring and summer with people from the Northern hemisphere booking their winter holidays. We've heard optimistic messages from tourism operators who are ready to welcome back international visitors from all over the world."
For Cover-More New Zealand managing director Will Ashcroft (pictured left), it had been the other way around – he was recently in the Northern hemisphere to see his family for the first time since the pandemic.
"Last month," Ashcroft told Insurance Business, "I travelled to the UK to visit family I had not seen in nearly three years, and it was a very moving experience.
"It was a precious time, and I cherished it for I didn't quite realise how much I missed them all, or how emotionally revitalising it would be to see family and reconnect with lifelong friends face to face – not through a screen, device, or virtually on video chat but in real life. It was pretty special, and nothing can replace it."
Read more: Cover-More NZ boss: "Better days are now here"
The managing director highlighted what he believes is the need for people to be with their fellow social beings and to have personal connections. Business-wise, it is Ashcroft's view that the full reopening brings confidence, clarity, and certainty to the travel insurance industry and its stakeholders in a way that is both real and powerful.
"Cover-More is absolutely delighted that full freedom of movement across borders has been restored in and out of Aotearoa for tourists and visitors as well as students and seasonal workers: it's a remarkable achievement and a well-deserved milestone reached by all of us," he went on to stress.
"[My staff has been] brimming with smiles and buoyed by the final dismantling of the last remaining restrictions."
Nash, meanwhile, cited pent-up demand to visit the land of the long white cloud, whose maritime border is now also open to cruise ships, specialist vessels, and the likes of ocean-going yachts.
The minister noted: "In January, 58% of Australians who would like to visit New Zealand wanted to come within six months of borders opening. This number is even higher for our American target market, at 77%, and we're ready for them.
"The return of cruise ships is [also] another boost for local communities. Pre-pandemic, their visits were worth in excess of $500 million a year, of which $356 million was spent onshore, providing a valuable economic contribution to our regions."
Just as thrilled with the long-awaited development is Allianz Partners New Zealand chief sales officer David Wallace (pictured centre).
"We are excited to reach the final stage of our border reopening strategy," Wallace told Insurance Business. "This latest milestone provides greater certainty for travellers and supports the increase in airline capacity, which benefits both inbound and outbound travellers, further bolstering tourism and the international student sectors.
"With the opening of our maritime border and the return of cruise ships to New Zealand waters, travellers now have another option to make up for lost travel opportunities over the last two years. With the newfound freedoms of travelling, the unexpected can happen, so it is important that Kiwis plan ahead with the right insurance cover for their journey."
Read more: Travel and insurance make comeback – what's changing?
Similarly, Southern Cross Travel Insurance (SCTI) chief executive Jo McCauley (pictured right) asserted that preparing for the unexpected has never been more crucial.
"When you're in an unfamiliar healthcare system, knowing your medical costs are covered by insurance can be a huge relief for travellers and their families during a really difficult time," declared McCauley.
"Some visitors to New Zealand don't take out travel insurance because they think they will be covered by the Accident Compensation Corporation (ACC). While ACC can assist in paying for medical treatment if people injure themselves while in New Zealand, it won't provide cover for non-accident medical events such as a heart attack or illness."
SCTI, which received over 2,000 claims in 2020 and more than 1,000 last year, said some of the most expensive claims had been for unexpected medical treatment.
"Despite the border restrictions over the past two years, Southern Cross still saw a reasonably steady flow of visitors applying for one of our Visiting New Zealand policies, as people either found themselves stranded here or simply decided they'd rather stay and ride out the pandemic," pointed out the CEO in a statement sent to Insurance Business.
"With travel restrictions lifting, we're expecting those arrival numbers to keep rising, and we're encouraging people to protect themselves should something go wrong while they're visiting New Zealand."
According to the tourism minister, nearly 500 businesses impacted by the border closure have "put to good use" the government's $49 million tourism kickstart fund, the goal of which has been to help operators prepare for the return of international visitors.