Insurers receive over 300 claims after South Auckland tornado | Insurance Business New Zealand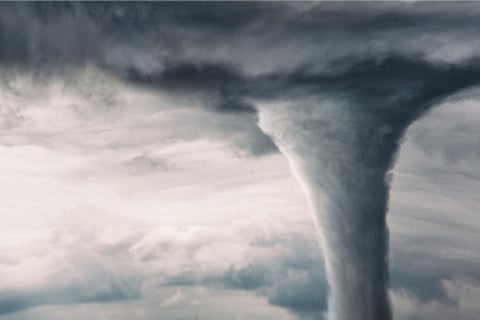 Insurers have started receiving claims for damage caused by the South Auckland tornado, which tore through the suburb of Papatoetoe on Saturday morning.
The tornado was described by residents as being "like a massive bomb going off," and has torn off roofs, toppled shipping containers, and has resulted in one death and several injuries.
Maritime Union national secretary Craig Harrison said residents "couldn't believe how fast it hit, or how hard it hit, and then it just disappeared."
Read more: ICNZ: Severe weather claims hit record high in 2020
"The images I've seen out at Wiri, I've never seen anything like that. It's just unbelievable," he said.
"To give you an idea of the force to move those shipping containers, even the little 20-foot ones weigh about four tons. The 40-foot ones are about five and a half to six tons empty, so you're talking about a significant amount of force."
The Insurance Council of New Zealand (ICNZ) has urged anyone affected by the tornado to contact their insurer for support, with chief executive Tim Grafton noting that insurers have already been offering support to customers.
ICNZ confirmed that claims have been coming in, and said that more are expected over the next several days.
"Within 48 hours, insurers have received a total of 301 claims for the tornado that ripped through South Auckland on Saturday, June 19," ICNZ told Insurance Business.
Read more: Climate change could drive up weather damage claims - report
"We expect this figure to increase as residents assess the damage and lodge claims with their insurers. ICNZ will issue preliminary aggregated claims figures and costs in early August."
"Everyone's priority should always be their own and their family's safety, alongside friends and neighbours," Grafton said.
"Once the initial shock has passed, they can turn their attention to the tidy up with their insurer to help them get things back to normal."
ICNZ said that the extent of the damage is being assessed, and customers should use websites and online forms to lodge their claims where possible.