Insurers want to "get out of town as quickly as possible." | Insurance Business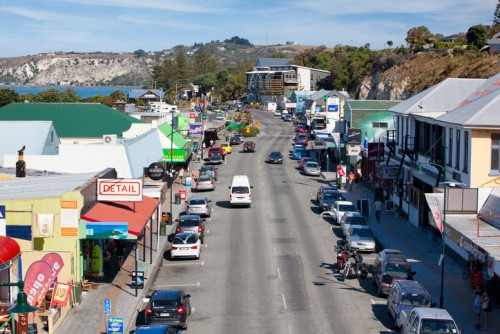 Some Kaikoura residents have expressed concerns that their insurance policies for their quake-damaged homes would leave them short-changed.
In a meeting organized by EQC Fix, a hot topic of discussion was the nationwide policy shift in home insurance to sum insured. The change was made after the Canterbury earthquakes, and meant insurers now settle up to a maximum amount.
Duncan Webb, insurance lawyer and Labour candidate for Christchurch Central, said sum-insured policies were turning out to be a big issue among Kaikoura policyholders.
"There's a lot of people who went out, used the insurance calculators or simply used a sum they thought would give them lower premiums and they are going to fall short," he said, as quoted by Radio NZ.
"They're going to have to find that money out of their own pocket. This is not a wealthy community."
One participant, Mike Karl, said that while his sum-insured figure could cover the repair of his home, the cost of the temporary repairs he needed now would gobble it up and leave him short.
Want the latest insurance industry news first? Sign up for our completely free newsletter service now.
"The longer they delay it, the more of that sum insured we're using up just keeping the place warm," he said.
"We've got to take all of the bricks off, we've got to reline it because the bricks are letting the water through, the walls are getting wet. We've got kids in there, a three-year-old and a one-year-old. Yeah it needs fixing."
Another resident, Mike Karl, said he wanted to receive his insurance payout in four months so he could get on with rebuilding, the report said.
"They're saying I can do it, but that comes off my $329,000. I'm going to put lining on the wall, which I've got to take off again and throw in the rubbish when I re-brick it. So it's money I'm putting on that's got to come off."
"I should really be shifting my concrete floor, putting new bricks on and going back to living in it, rather than just doing temporary repairs."
Another issue raised during the meeting was whether homeowners would benefit from the deal EQC made with private insurers to carry out first property assessments.
EQC Fix spokesman Cam Preston spoke about that point of difference compared to what happened in Christchurch.
"Certainly things are going quickly," he said. "It appears the strategy for the insurers is to come in and cash settle and get out of town as quickly as possible."
Related stories:
Homeowners in quake-damaged town under-insured for rebuild
Banks beat insurers in adopting new sum insured calculator
Insurer IAG expecting underinsurance 'horror stories'