Insurtech Ok Away announces partnership to bolster travel safety products | Insurance Business New Zealand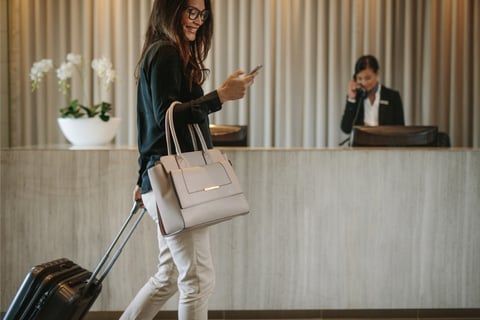 Insurtech Ok Away has announced a new partnership with the Israel-based startup Air Doctor, further expanding its travel safety offerings.
Available worldwide via Apple and Google app stores, the Ok Away app enables travellers to stay connected with their family and friends back home by sharing mapped location, address, local time, history, itinerary arrivals, departures and failure to arrive, place alerts with safety and travel warnings. With the Air Doctor partnership, Ok Away also provides users access to local doctors who have been vetted and are able to speak their language.
"We are really excited by our partnership with Air Doctor," said Veronica Hey, founder and CEO of Ok Away. "Our shared vision is to provide travellers with a safer and more connected travel experience."
"We are happy about teaming up with Ok Away as Air Doctor's mission is to help people around the world when they need quality medical treatment," said Jenny Cohen Derfler, founder and CEO of Air Doctor. "While we're already operating in 75 countries, we're always working to expand our network."
Ok Away was launched in 2021 and was recently recognised at the National Police Consultative Group on Missing Persons Forum, which was attended by the state and federal Australian and New Zealand police. The app has also received a five-star independent review rating from the Educational App Store and is currently advancing through the Newchip Accelerator Program in the US.
"It's an exciting time to grow a travel tech platform with the return to travel," added Hey. "We are keen to form new partnerships in the travel space to expand further."