Air travel chaos highlights importance of travel insurance | Insurance Business New Zealand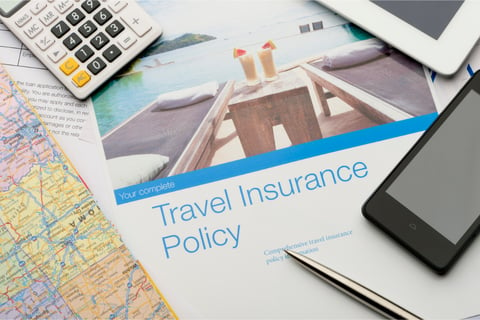 With New Zealand's borders now open for international travel, many Kiwis are now being caught up in what has been dubbed in the media as "airmageddon", with numerous reports of missing baggage amid a short-staffed aviation sector.
A Wellington woman lost her baggage, which contained items owned by her late father, on the long trip home from Tel Aviv. According to a report by Stuff, Inbal Megiddo, who travelled with her two young sons, found that none of their five checked-in bags completed the trip. At the stopover in Melbourne, she was informed that the bags were mistakenly loaded on an Air New Zealand flight to Auckland instead of the Jetstar flight they were supposed to be on. The mix-up caused her to miss the flight to Wellington. After getting home, she spent hours on hold to contact the airline and correct the misspelled name on her claim, as well as to give her contact details. Megiddo was told to go to the airport to have the claim changed. She headed to Wellington Airport but was told the claim could only be changed in Auckland, so she needed to fly there.
"This was my first trip home to see my mother in three years," Megiddo told Stuff. "The other thing is that the baggage service is behind customs so really the only way for me to get there is to fly to Melbourne and then fly back to Auckland. I am stuck in an eternal loop."
According to Megiddo, her hopes of ever recovering the bags seem to be dimming. Aside from the financial loss, there were also sentimental losses, as the luggage contained items that belonged to her late father and some of her son's favourite toys.
"Airmageddon" has hit many airports in the UK, the US, Canada and Europe hard. With many Kiwi travellers passing through those areas, even New Zealand hasn't been spared from the flow-on effects. The lifting of COVID restrictions across many countries has resulted in a surge of air travel, while many aviation-related industries remain short-staffed after the massive layoffs due to worldwide lockdowns in 2020.
Situations like the one Megiddo present huge troubles for travellers, with financial losses and emotional distress being the most common effects. With huge pressure on the aviation sector, travellers can benefit from having travel insurance, which can compensate them for any baggage that is lost, damaged or stolen in transit.
Travel insurance can reimburse the lost items' actual price, cash value, repair or replacement, depending on the policy's terms and limits. Many travel insurers also offer coverage in the event a traveller is diagnosed with COVID-19 once abroad, as well as provide assistance services in case of various emergencies.