Insurtech start-ups join Kiwibank Fintech Accelerator | Insurance Business New Zealand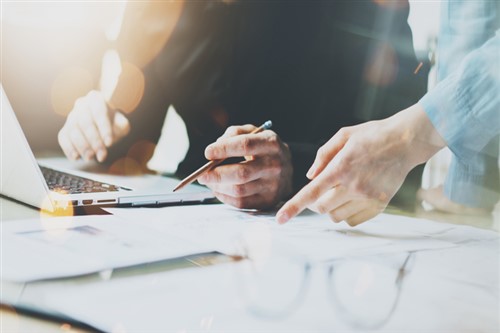 Insurtech start-ups, alongside other financial technology ventures, are lining up for the Kiwibank FinTech Accelerator.
Insurance providers Hnry and Stash are two of the confirmed fintech companies taking part in the second Accelerator programme. Hnry is an online service that helps freelancers do their taxes, and provides professional insurance on a pay-as-you-go basis. Stash is a visual management platform offering millennials insurance products.
Ando Insurance has sponsored KFA programme.
The programme, which starts on February 12, follows on from the inaugural 2017 Kiwibank FinTech Accelerator with its cohort of eight teams, including the investment platform Sharesies.
"Being part of the Kiwibank FinTech Accelerator helped us turn our idea into a business and provided us with the momentum, tools, and support we needed along the way," Sharesies co-founder Sonya Williams said.
According to start-up and innovation agency, Creative HQ, this year's cohort promises to be just as disruptive as the first. Ten teams were selected through a competitive application process that saw 66 teams apply.
"We're thrilled with the high quality of ventures that are taking part this year," Kiwibank Fintech Accelerator programme director Laura Reitel said. "Each of them represents a very different approach to fintech and shows the enormous scope of the industry. We're looking forward to helping them validate and launch new products to market."
There are two international teams, one from Singapore and the other from China, taking part in the programme. Both ventures are coming to validate their business offerings; test their products within New Zealand's progressive economy; and offer New Zealand teams an in-depth knowledge of the Asian markets.
"We're blown away by the quality and breadth of teams that applied for Kiwibank's second FinTech Accelerator," Kiwibank spokesperson Peter Fletcher-Dobson noted. "We've seen a step-up in the maturity of teams, and the strong international interest and calibre of entrepreneurs bodes well for growing fintech in New Zealand."
Callaghan Innovation's start-up manager Elena Higgison said that with a significant amount of research and development going into financial technology, Kiwi fintech start-ups are enjoying a wealth of opportunity.
"Growth for New Zealand's 11 big fintech companies in 2017 was an impressive 48.5%," Higgison added. "That's four times faster than agritech and 16 times faster than heavy manufacturing."
"People and businesses are desperate for technology that makes financial management smarter, quicker, and cheaper – whether it be monotonous accounting tasks, getting complex systems working together, or improved customer service. As you can see with this group, there is no shortage of potential for new ideas in this space."
Other confirmed teams are:

BOT THE BUILDER

Bot the Builder claims to change the way financial services companies communicate and develop relationships with customers. It integrates systems, services, business logic, and APIs into a natural, conversational interface (i.e chatbot).
CENTRALITY

Centrality, together with Kiwibank, is developing a proof-of-concept for a digital identity on a blockchain that meets regulatory thresholds.
CHOICE

Choice offers a new way to pay in New Zealand that reduces and redistributes transaction fees for businesses, giving those savings to Kiwi charities of your choice.
FLOWCOIN
Flowcoin allows its clients to set up and manage payments/receipts, and enables them to visualise at a glance where their money is flowing to and how quickly.
HITKEY
HitKey's enables consumers to make payments and access other financial services functions within any social or chat applications such as Gmail, WhatsApp, Facebook Messenger, Instagram, Snapchat, and Slack.
ILUMONY
Ilumony is a robo-advice platform allowing people to access quality advice and make better financial decisions about KiwiSaver, investment portfolios and cryptocurrency portfolios.


Related stories:
Fintech continues to gain popularity among banks, insurers
New entrant insurer dominates search rankings