Kiwi boss of insurance giant talks about mitigating flood risks | Insurance Business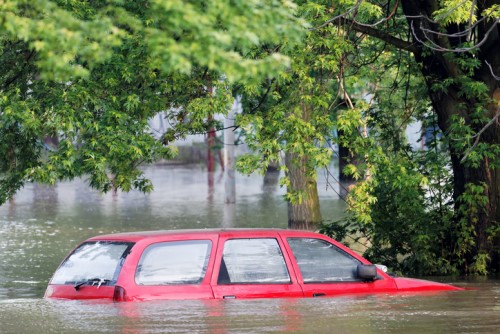 A Kiwi boss of a British insurance giant has suggested the use of New Zealand's national superannuation scheme to build earthquake and flood prevention infrastructure.
The suggestion was made following the Auckland flooding in March and the flooding caused by the remnants of Cyclone Debbie just this month.
Aviva chief executive Mark Wilson said that some of the worst flooding New Zealand had ever recorded happened in three of the last five years, with insurance companies now pricing climate change into their premiums, NewsHub reported.
He found it strange that there are people who still have doubts on climate change when it was already contributing to natural disasters.
Want the latest insurance industry news first? Sign up for our completely free newsletter service now.
The Aviva boss noted that while it is important to pay out claims, there is also a need to prevent damage caused by climate change. He said KiwiSaver could be used to fund better infrastructure, planning, and education to enhance efforts to mitigate damage from natural disasters.
"I think you've got $40 billion in KiwiSaver now. Let's force investors to keep some of that onshore and have public-private partnerships," he told TVNZ.
"KiwiSaver is this massive pool of money that we should be using for the good of New Zealand, and it can also get excellent returns while you're doing that."
Wilson said a lot of politicians, businesses, and members of the media thought short-term. But for Aviva, with about $800 billion in assets, it was critical to think long-term.
"Call it enlightened self-interest, if you like, but we have to think long term," he said.
Related stories:
Deluge of claims hit insurers over Auckland flooding
NZ insurance industry unfazed by Cyclone Debbie