Landlords need specialist insurance to deal with rental-specific claims | Insurance Business New Zealand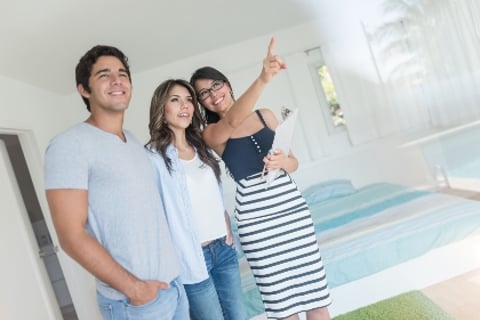 Landlords with investment properties have a very broad choice of insurance options, according to a new report by MoneyHub.
Statistics suggest that more property investors in New Zealand are considering standalone landlord policies over home and contents insurance. This is partially thought to be the result of recent news coverage regarding methamphetamine contamination (certain insurers provide landlord cover for meth-related damage), along with a rise in intentional property damage by tenants. Insurers have been increasingly active in the market in response, with some new entrants and others increasing excesses for meth-related claims.
MoneyHub found that insurers such as Tower and Initio offer more substantial coverage, with methamphetamine cover up to $30,000 and intentional damage and contents cover up to $20,000 within standard policies. Other insurers offer these covers as an optional extra.
"There is a common misconception that landlord insurance is merely a bolt-on to existing home and contents insurance, but this is not the case," says MoneyHub senior researcher Christopher Walsh.
"Landlord insurance is a superior type of home insurance policy which is tailored specifically for landlords. Policies offer standard home insurance cover and can extend to loss of rent and intentional damage. Having landlord insurance could be a great idea to protect the investment in the event of a troublesome tenant."
There is currently no legal requirement for landlords to hold insurance in order to let out a property, however MBIE strongly recommends that both landlords and tenants be adequately insured against any damages, and they are advised to thoroughly check what each policy covers. Landlords who are also parents are currently being offered better cover and payouts as more insurers come to the market, with some including methamphetamine contamination cover as a standard benefit, which means now is a good time to shop around for policies.
When it comes to searching for cover, MoneyHub says using a guide or contacting an insurance broker is always the best way to go.
"When it comes to knowing what to select as an insured value, many people didn't know that online replacement cost estimators may give an unreliable number," says Walsh.
"We suggest property investors use our best buy policy quote guide and make contact with an insurance broker to try and beat the market price. Brokers are often well placed to know local conditions and specialist policies available."
Related stories:
Government takes action on tenants' liability for damage
Vehicle insurance premiums vary significantly, says MoneyHub