Life insurers: "none stood out as doing a particularly great job" | Insurance Business New Zealand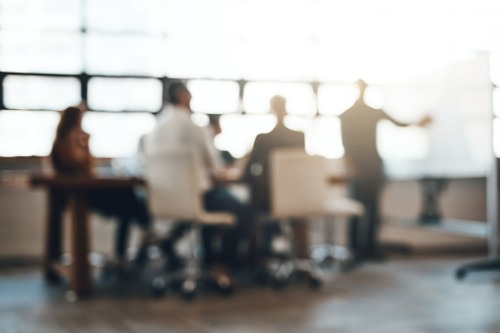 Life insurers have been placed on warning to get serious about dealing with conduct risks, and the FMA says it has written to nine life insurers to request a more thorough response to the findings of its conduct and culture review before December.
Of the responses provided to the FMA and RBNZ by 16 life insurers, nine have been asked to revisit their plans and treat the issue with more urgency. The regulators expressed their disappointment with the responses last week, and although only nine insurers have been asked to re-submit their plans, the FMA says that nobody had done a "particularly great job" – though it didn't see evidence of serious misconduct either. For that reason, it says it will not yet highlight any individual insurers.
"We have not singled out any companies because none stood out as doing a particularly great job," an FMA spokesperson told Insurance Business.
"Equally, we didn't see any serious misconduct which would warrant us warning members of the public about specific firms at this point – however, we still don't have a complete picture. We have written to nine life insurers asking them complete a more thorough review before December 20 this year."
The FMA says it will also be monitoring banks and insurers on how effectively they implement their plans over the coming year, and some firms will be scrutinised more closely than others. However, it noted that its current powers were limited and were mainly focused on mis-selling issues, which is a responsibility shared with the Commerce Commission.
The FMA is currently seeking more power from the government to actively 'poke around' inside the walls of banks and insurers, and uncover any instances of misconduct.
"We've asked for legal obligations to be placed on insurers and banks around governance, systems, processes, risk management etc. to ensure customers are treated fairly," the FMA spokesperson said.
"As a regulator, we can then monitor providers' performance against these obligations. This would allow us to be a more active regulator and get 'under the hood' of businesses to detect issues before they cause major harm to consumers.
"We made this point to the government following our earlier reports, and the government has indicated a willingness to close this gap."
The FMA did not comment on whether or not a Royal Commission may be necessary, but noted the government's position that a Royal Commission would "slow down progress" on the matters highlighted by the conduct and culture review.
The issues identified in the review included overcharging premiums, benefits not being updated, human errors and under-reporting of deaths.
The life insurers themselves have been relatively quiet since last week's announcement, though Asteron Life has confirmed that the regulators have made no requests for further information from them. Fidelity Life says it is "confident" with its conduct and culture, and Partners Life will be dropping volume-based commissions from October 01, 2019.
"We're big supporters of a customer-first approach. We put a lot of effort into our conduct and culture and we're confident we have good conduct here at Fidelity Life," Fidelity CEO Nadine Tereora commented.
"However, we know there's more work to do. We're here for the long term and focused on a sustainable and successful future, with the customer at the centre of everything we do."
"We have actively engaged with regulators on their thematic review of life insurer conduct and culture," an Asteron Life spokesperson told Insurance Business.
"We have not received any requests to undertake further reviews of our life business, and have not been asked to resubmit our conduct improvement work plan. We have participated in consultation on the development of conduct regulation for financial service providers, and welcome the introduction of consistent and clear conduct regulation."
Asteron Life noted its conduct uplift programme, which will support customers in understanding how life insurance programmes work. The insurer says it will continue to work with insurance brokers and ensure New Zealanders continue to have access to "suitable and sustainable financial advice to support informed life insurance decisions."
Partners Life is developing new criteria for bonuses which is yet to be finalised, with managing director Naomi Ballantyne commenting that volume-based sales incentives are "clearly not in keeping with what the regulator wants." AIA has already made a similar adjustment.
The life insurers approached by the FMA for a second response will have until December 20 to submit their plans.