Lime declines compensation to owner of vehicle damaged by e-scooter | Insurance Business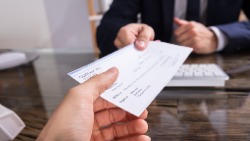 Embattled e-scooter rental service Lime can't seem to catch a break. Last week, the cities of Auckland and Dunedin suspended its service – and now the company is facing issues due to damage one of its e-scooters allegedly caused to the vehicle of a woman in Lower Hutt.
According to Stuff.co.nz, an unattended Lime e-scooter toppled over the car of Lynda Scott and damaged the front panel. Scott was hopeful that Lime would cover the damage, but the company declined her claim, citing its terms of service that indicates that customers accept liability for any damage caused while using their services.
Lime advised Scott to go through her insurer – however, this means that she would have to pay the $500 excess her insurer requires.
Lime public affairs manager Lauren Mentjox told Stuff that the company would be in touch again with Scott about her claim. Lime carried insurance for liabilities that occur, but each situation was assessed on an individual basis.
However, lawyer Lloyd Collins told Stuff that, while he was not familiar with Lime's terms of service, he would expect that, once a customer had finished using an e-scooter, their contract with Lime would end.
"Lime would have to show the customer was in breach of the contract at the time they left the scooter in that place," Collins told Stuff, concluding that Lime could also be found liable for an employee's negligence if a worker left the e-scooter where it fell over.