Liquidators of collapsed insurer to issue first Christchurch quake payout | Insurance Business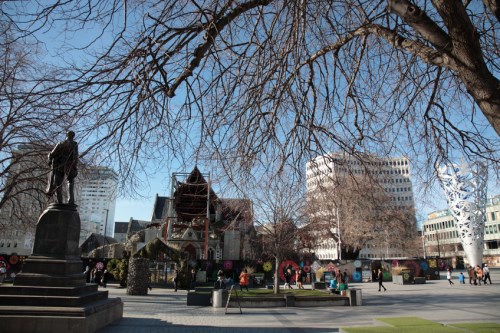 The Canterbury policyholders of a collapsed Queenstown-based insurance company will be issued their first payment for 2010-11 Christchurch earthquake claims.
The news comes on the eve of the sixth anniversary of the February 22 earthquake, which is being marked in the city today.
Liquidators of Western Pacific Insurance Limited David Ruscoe and Richard Simpson of Grant Thornton have announced that they are making their first Christchurch quake payout to the Canterbury policyholders, who are mostly holders of commercial buildings.
Ruscoe said the liquidators are pleased to begin the payout.
"We always knew this would be a difficult case to manage and it would take time to resolve," he said. "Unfortunately, Western Pacific had insufficient reinsurance in place to be able to fully deal with the extent of the losses.
"We are making an initial distribution of 35% of the value of accepted claims for the September 2010 Christchurch earthquake and 20% for the February 2011 earthquake.
Want the latest insurance industry news first? Sign up for our completely free newsletter service now.
"The level of pay-out for each earthquake is different because of the different level of reinsurance held by Western Pacific and because of the higher value of claims for the February earthquake."
The insurer said it plans to dispense further payments to Canterbury policyholders over the next few months once it receives additional funding from reinsurers.
"We estimate additional payments for the 2010 earthquake claims will range from 20% to 40% of assessed losses and between 15% and 20% for 2011," Ruscoe noted.
"The court has determined the Canterbury policy holders have priority to receive Western Pacific's reinsurance proceeds. As a result, other creditors of Western Pacific are unlikely to receive payment of amounts due to them."
Western Pacific was placed into liquidation by its shareholders in April 2011.
Related story:
Fitch withdraws IAG rating