Lloyd's makes changes to intermediaries bylaw | Insurance Business New Zealand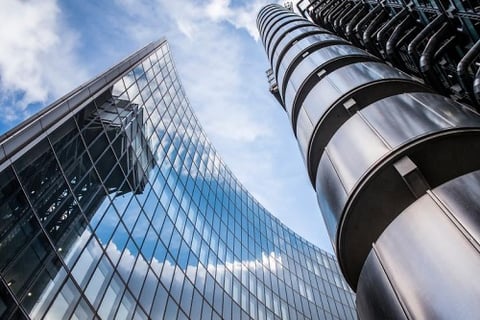 It's all change at centuries-old Lloyd's of London.
Of late there's been a deluge of announcements from the world's (re)insurance market – from the creation of global and London advisory committees, to the introduction of a £53 million product innovation facility as well as the appointment of a new chief operations officer.
Now, in line with "The Future at Lloyd's" vision, the marketplace will be implementing a new oversight framework for third parties in 2020. The move comes following consultation with the market and the Council's green light for rule changes to the intermediaries byelaw and related requirements.
The new regime will see the launch of Chorus, a platform designed to streamline coverholder and delegated claims administrator approvals and to facilitate the preparation of binding authorities. Replacing the existing ATLAS and BAR systems, Chorus will be the mandated system of record for delegated authority business.
Enabling Lloyd's to adopt a risk-based approach to approving delegated authority applications, the replacement compliance platform will allow applications to be triaged based on a number of specified risk factors.
Also, under the new framework, claims third-party administrators (TPAs) will be approved by Lloyd's and subject to Lloyd's ongoing oversight. In addition, TPAs will now be referred to as delegated claims administrators.
Another change is Lloyd's having flexible discretion to allow firms to be given delegated authority without obtaining prior Lloyd's approval.
"In the first instance, managing agents will be able to appoint 'distributors' to bind simple risks that do not require individual underwriting," explained Lloyd's in the market bulletin seen by Insurance Business.
"Typically, these will be firms for whom insurance is not their main business selling simple products alongside other non-insurance products. This rule change will also better facilitate binding through online platforms."
Lastly, Lloyd's will also have flexible discretion to allow sub-delegation of authority. Sub-delegation, however, will not be permitted for Lloyd's Brussels coverholders.
"The changes to the byelaws and related requirements will come into force in early 2020, giving market participants the opportunity to prepare for the changes," advised Lloyd's. "The commencement date will be coordinated with the rollout of the new compliance system and will be communicated to the market in due course.
"In the period ahead of the new rules coming into force, Lloyd's will also begin consulting on updates to the 'Code of Practice – Delegated Authority'. The code will set out additional detail on the new requirements."