Loss adjusters out: Drones in | Insurance Business New Zealand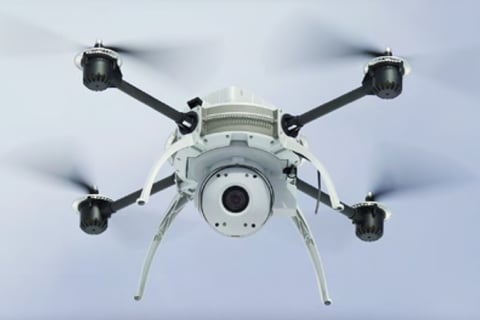 Kiwi loss adjusters have mixed feelings about the increasing use of drones in their work despite industry experts predicting that insurers will be using them in a number of ways within a few years.
While some companies fear their profession will become a thing of the past, others are still in the dark as to what drones are – also known as unmanned aircraft systems (UAS) – and how they can be used.
Anziif has been running a poll on networking site LinkedIn asking readers if they think it's 'awesome or terrible' that humans could be replaced by machines within five years.
Not surprisingly the results reflect the majority being against the idea with a few saying it depends on how they will be used.
Insurance Business
contacted a few companies to see what the feeling is in New Zealand.
Peter Webb, owner of Online Adjusters Ltd, said: "A drone cannot assess the damage or loss, it only becomes the eyes of the adjuster/assessor and it is the ability of the assessor that will be needed to ensure the drone gains as much information relative to the claim as possible.
"I firmly believe that in all cases physical closeness to the loss will enable the origin and cause to be correctly considered as well as the physical loss."
Webb feared the use of drones by insurers might be used as a reason to minimise the use of external loss adjusters and therefore reduce the possibility of adequate and professional adjustment of claims.
"The independent loss adjusting profession will either become a thing of the past or have no option but to go public, siding with brokers against insurers," he said suggesting that the Reserve Bank and Commerce Commission may need to control the extent to which internal assessors can be used.
Managing director of Corporate Risks, Russell Joseph, said a correctly controlled drone can access places and travel distances that could be financially inhibitive if a helicopter or crane were used to gain an aerial view of the subject matter.
"The drone becomes the eyes and possibly ears of the loss adjuster but cannot assess the claim or cause of the fire," he said. "The hands-on approach is still required for recovery issues, adjustment and possible prosecution."
A spokesman for the education and accreditation body for loss adjusters,
AICLA
, agreed drones could be used to provide valuable information following loss situations and said they watching the development of their use with great interest.
In the US, industry professionals are already seeing requests for drones by insurers wanting to use them for claims work especially high volume work after catastrophes.
Their benefits also include being able to record information such as aerial surveys of property damage to insured roofs or other high risk environments such as bushfire zones where the assessor may be in danger.
There is debate over whether the loss adjusters will increase their skill set to include drone operation or if there will be separate experienced drone operators.
Don't miss Friday's newsletter when we look at insurance products and drones.
*Picture source:
Aeryon Labs, Inc.