M&A fever strikes | Insurance Business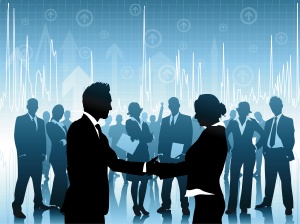 It's been described as the busiest quarter for insurance dealmaking in at least 12 years with two huge deals announced this week alone.
First there was the announcement of Willis and Towers Watson merging, followed by the news that insurer ACE had agreed to buy Chubb Corporation for $28.3 billion.
And there has already been HCC and Tokio Marine, Brit and Fairfax, Catlin and XL, Montpelier Re and Endurance and there is the continuing battle between Exor and Axis Capital for PartnerRe.
Insurers have spent more than US$2 trillion on global M&A deals so far in 2015, making it set to be the busiest year for M&A activity.
Analysts around the world were saying there was plenty more to come with several factors driving it including softening rates, low investment yields and the opportunity for cost savings through scaling up. The question was just who and when.
In the US, analysts were saying that size was critical.
"M&A fever is upon the industry," Cliff Gallant of Nomura Holdings Inc told
Insurance Journal
.
"Major companies need to rethink their global ambitions and consider actions perhaps not previously considered. Small deals are likely irrelevant."
Paul Newsome of Sandler O'Neill & Partners said the ACE/Chubb deal would be getting other companies talking.
"The management teams of virtually every large property/casualty company will be having a conversation today about whether they should be more active acquirers," he said.
"These are two well-run companies that probably could have done very well on their own but they're trying to build something even bigger."
AIG
, Allstate Corp and Travelers Cos were among insurers that analysts thought could be looking to make a big purchase.
WR Berkley, Arch Capital Group, XL Group plc and Cincinnati Financial Corp, all valued at less than US$15 billion, were suggested as smaller property/casualty peers who could be targets.
In the UK, Shore Capital re/insurer stocks analyst Eamonn Flanagan picked six companies he thought would be next on the list of contenders for sale.
First on the list was Amlin, which offers a 'powerful Lloyd's exposure, a burgeoning business outside and a major player in the alternative capital space',
Reactions
reported.
Next on the list was cyber market leader and specialty re/insurer Beazley, followed by Hiscox, Lancashire, Novae and RSA.
The Ace/Chubb deal will see the combined company using Chubb's name and will have its main offices in Zurich, Switzerland, where Ace is based.
Ace shareholders will own 70% of the new company, which will see Ace chairman and CEO Evan Greenberg serving in those roles for the combined company with Chubb president and CEO John Finnegan serving as executive vice chairman for external affairs of North America.
Both companies' boards unanimously approved the transaction, which is targeted to close in the first quarter of 2016.
"Together, Ace and Chubb will create a global leader in commercial and personal property and casualty (P&C) insurance, with enhanced growth and earning power and an exceptional balance of products as a result of greater diversification and a product mix with reduced exposure to the P&C industry pricing cycle," Ace said in a statement.
Meanwhile,
Insurance Business
is awaiting responses from Ace and Willis for some insight into how their respective mergers might affect staff locally.