Marsh NZ boss: "Surely it is only a matter of time" | Insurance Business New Zealand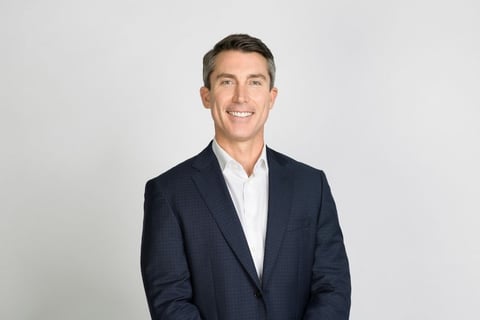 Josh Roach (pictured), whose leadership remit spans Marsh's operations in New Zealand and Fiji, is both cautiously optimistic and "incredibly" excited about what lies ahead this year, amid an abundance not only of uncertainty but also of opportunities.
"The industry made a remarkable rebound in 2021 with many posting record results, and the continuation of this momentum will be key," the Marsh NZ chief executive told Insurance Business. "The impact of Omicron is yet to be understood, and while we are fortunate enough to not have Omicron in the community yet as far as we know in New Zealand, surely it is only a matter of time.
"I worry about its impact on colleagues, clients, and the communities we serve in New Zealand and in particular for those parts of our business, more the face-to-face consulting-type businesses, which will be most heavily impacted by future lockdowns."
"Putting the pandemic aside," he declared, "I see tremendous opportunity for our industry to shine as we work to solve for the most complex risk environment many of us have ever experienced."
In Roach's view, it is an incredibly exciting time to be working in the insurance industry within a risk landscape that's never been seen before.
The Auckland-based CEO shared: "I'm most excited about leading an amazing team of colleagues who care deeply about each other, showing up for our clients with data and industry insights and enabling the communities to thrive in which we work.
"Our purpose at Marsh is to 'protect and promote possibility', and I'm excited and privileged to be able to bring this purpose to life."
As New Zealand boss, Roach leads more than 400 Marsh employees in 14 locations.
This year, the business leader believes the biggest challenges will be navigating and responding to an increasingly complex risk environment while facing COVID-19's headwinds at the same time.
"I think about our clients and increasing ESG (environmental, social, and corporate governance) demands and significant supply chain disruptions being experienced, which is linked to inflation rising at its fastest pace in 10 years. Inflation goes to increased insured values, meaning increased costs of claims, increased premiums, and likely reduced capacity," noted Roach.
"Retention and the attraction of talent is a challenge for all, especially with international borders closed, but I do worry that pent-up demand will see key talent flee overseas when borders do open."
He continued: "I am watching very closely the impacts of Omicron on Australia and abroad and am considering its impact on New Zealand when it inevitably hits our shores – while we have time, we should all be addressing the industry's vulnerabilities and addressing the risks we know of and can control."
Read more: World Economic Forum reveals top risks of 2022
Meanwhile, in terms of insurance products, the chief executive said cyber will "definitely" be challenging.
He explained: "On the supply side the market is reducing capacity and cover, and on the demand side more clients, both large and small, are looking for protection.
"The 2022 Global Risks Report, prepared by the World Economic Forum in conjunction with Marsh McLennan and other partners, has just been released and 'cybersecurity failure' has been ranked as the number one risk by respondents from New Zealand."
Roach stressed that bridging that gap between supply and demand for cyber insurance is a top priority.
"The availability and cost of earthquake capacity will continue to be a challenge," he went on to tell Insurance Business, "but this is where data and insight-led advice and solutions need to come to the fore for New Zealand insureds."
The CEO added: "The pandemic has elevated people risk close to the top of many companies' agendas. While the pandemic experience has been unique for everyone, I see opportunity to support our clients to better manage mental health risk in the workplace.
"I see opportunity in the increasingly complex risk landscape – deeply understanding our clients' unique risks and helping them navigate this environment using data and industry-specific insights will be key."
Roach thinks there is "immense" opportunity, as well, to raise the talent bar from both a diversity and skills perspective. "Let's stop fishing in the same pond and think more laterally about sources of talent to future-proof our industry and to best serve our clients," he said.