Millions spent on overseas trips for brokers | Insurance Business New Zealand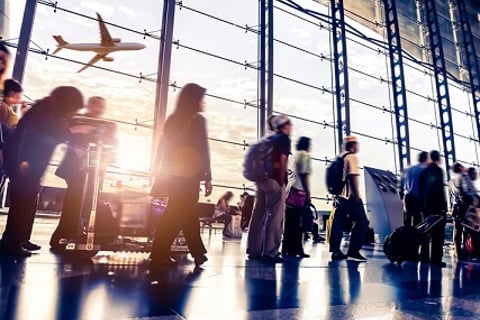 Life insurance companies continue to spend millions on luxurious overseas trips for brokers who write a certain amount of Annual Premium Income (API) with them.

Sovereign, Partners Life, Asteron Life and Fidelity Life are all offering business class tickets to qualifying brokers and their partners to a variety of exotic locations such as Greece, Hawaii, Dubai, Morocco, Fiji and New York.

Several brokers have contacted Insurance Business questioning whether such trips should still be allowed, especially as insurance premiums for their clients (and the insurers' customers) go up every year, which makes for difficult conversations and a hard sell.

Details of the overseas trips have been provided to Insurance Business by brokers who have been invited to enter these API leaderboards.

Sovereign states in its marketing material on the "Out of This World 2018" trip that everyone will fly business on Emirates to Athens for the Santorini trip in September.
At least 20 brokers, as well as an unconfirmed number of Sovereign staff, will travel to Athens with Emirates. Partners have not been confirmed for this trip, however they are often invited to attend incentives trips for top qualifying advisers who write above a certain API value.

What is confirmed is the top 10 will travel return from Auckland to Athens in business class, while the following 10 will travel from Auckland to Dubai in business class, and then take the remaining leg to Athens in economy.

Once in Santorini, Sovereign has booked out the Katikies hotel.

Sovereign said in its email to brokers that "we've made sure you will enjoy an unparalleled experience by having a complete buy-out of this property. Meaning only you and your other Sovereign friends will have to share this piece of paradise for our five nights."

Sovereign declined to answer any questions regarding its incentive programme, but they did release the following statement attributed to their chief distribution officer Patrice de Marigny.

"Incentive programs, client entertainment, and seminars are an important part of business across a range of industries, including insurance. While we don't comment on the details of our commercial arrangements, Sovereign's programme rewards top achievement," de Marigny said via a spokesperson.

The numbers:
According to Emirates:
Fares to fly Emirates business class from Auckland – Athens – Auckland in September starts at $8,141
10 brokers = $81,410
Return fares to fly Emirates business class from Auckland - Dubai – Auckland in September start at $8,636
10 brokers = $86,360 (return first leg)

Fare to fly Emirates economy class from Dubai – Athens – Dubai in September start at $2,196.00
10 brokers = $21,960.00 (return second leg)

During peak European season the Katikies charges from $1,000 – $2,500 per room per night. Sovereign has booked it out for five nights.
20 brokers = $100,000 (at least, using the cheapest room available as the base price).

Total flights and accommodation before food, entertainment and programme activities is $289,720.00

What do you think about this? We'd like to hear your thoughts on these overseas incentives.

Insurance Business will be running a series of stories on overseas incentives and discussing the details of Partners Life's 2018 and 2019 programmes, as well as those of Fidelity Life and Asteron Life.

Related stories:
Some insurance CEOs deemed "grossly overpaid"
Governor Wheeler has reservations on bank deposit insurance