Move to sum insured critiqued | Insurance Business New Zealand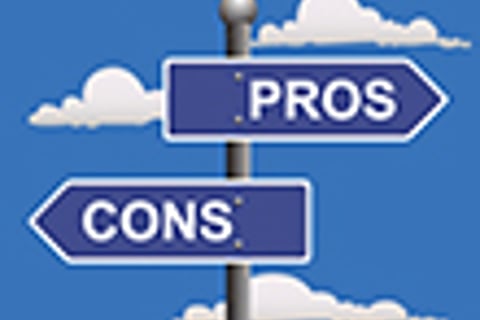 The role of brokers in better educating homeowners on the move to sum insured cover was highlighted at last week's Insurance Council (ICNZ) conference by
EQC
Minister Gerry Brownlee who was the first of several industry stakeholders to voice concerns on the subject.
While he praised the many good stories to have come out of the Canterbury disaster as being 'entirely due to insurance and your industry', he said it was essential that consumers understood what they were covered for and what triggered those covers.
"In that regard, I am concerned to see that the move to sum-insured residential cover is better understood by households," he told the conference attendees.
"Brokers have an important a role as insurers in helping buyers to make good decisions."
Former Labour Finance Minister and reviewer of ICNZ's new Fair Insurance Code (FIC), David Caygill, said one positive from the earthquakes was it was helping to identify where new insurance products may be necessary but he questioned the reliance being placed on nominated cover.
He said: "It feels a little like a transfer of risk – a transfer of risk to the insurance customer.
"The market sympathetic economist in me says well if there's a full disclosure in the nature of those risks, where's the harm?
He suggested that an additional market could open up where customers could have the option of buying full replacement cover at an added cost to have that extra peace of mind.
More damning on the topic was Sue Chetwin, CEO of advocacy group Consumer NZ.
Chetwin said when they published their article on sum insured it had created the most comments they'd ever had on their website, none of them particularly complimentary of the industry.
"It's been a change to consumers, and it has been quite difficult to work out how their houses are going to be insured now," she said.
"We found that the industry calculators aren't that easy and when we sought experts to assist we found a really wide variation in the prices for valuations that were given for people's properties.
"So how do people really know if they're getting adequate insurance in this slippery sum insured world?"
She questioned the reliability of the sum insured calculators when it came to claim time.
"It will be the consumer who suffers either by way of underinsurance or the insurer refusing the claim."
Chetwin also cited
AA Insurance
figures which said 75% of its customers had not taken action since receiving their default sum and questioned whether that meant potentially 75% of its customers being underinsured.
Speaking later in the day on the chief executives' panel, AA Insurance CEO
Chris Curtin
said the subject of sum insured critically hinged around education for customers.
He said while 75% of customers hadn't adjusted their sum insured, when it came to claims there had been 0% who had had a problem with underinsurance.
"The issue is it goes right to the heart of selling our product with value," he said. "If we can't get the sum insured part right we can't put our heads in the sand and ignore it, we have to do something more about it."
While he admitted he wasn't sure what the answer was he suggested the harnessing of digital technology could be a way to help address the issue.