​Movers & Shakers: UAC hosts AGM this month | Insurance Business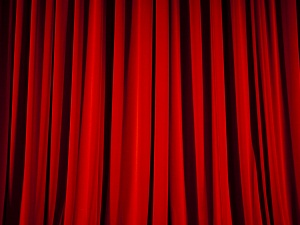 UAC hosts AGM this month
Six underwriting agency representatives will vie for four vacant board positions at the Underwriting Agencies Council's AGM this month.
Chairman Heath Amber, from Millennium, and treasurer Linda King, from Sterling, are both seeking re-election to the board of directors.
Two current directors, Jo Lindsay-Eschbank, from SUA, and Steve Boucher, from Sportscover, have retired and have not nominated for re-election.
Four other candidates have been nominated including Kiwi
Murray Rosser
from
Rosser Underwriting
in New Zealand,
David Lamb
from Sportscover, Suzie White from Beazley and Emily Walker from Axis.
Directors are elected for two year terms. A representative of each voting member company is entitled to cast one vote on the agency's behalf.
The AGM is at Sydney's Four Seasons Hotel on Thursday 11 December 2014.
ACE Group creates new VP of A&H
Blain Waterford has stepped into the newly created Vice President & Deputy Head of Accident & Health role in Asia Pacific for ACE Group.
In his new capacity, Waterford will head up direct marketing, telemarketing, mobile assurance, hybrid products and data analytics in addition to having geographic responsibility for Australia/New Zealand and Korea, the company said.
Waterford is currently Chief Operating Officer for ACE's general insurance operations in Korea and will relocate to Singapore when he takes up his new role on 1 January 2015.
He will report to Glen Browne, Senior Vice President & Asia Pacific's Head of Accident & Health for ACE.
RMIA's new general manager
Suzanne Cureton has been appointed general manager of the Risk Management Institution of Australasia, RMIA has announced.
Cureton succeeds Geoff Crittenden who has left the Mascot, Australia-based RMIA to pursue other opportunities.
Cureton is director of North Ryde, Australia-based Project Minds Pty Ltd and for the past five months has worked with RMIA on professional development projects and the association's strategic plan.
RMIA president, Bryan Whitefield, said: "Geoff has done a great job in establishing RMIA's strategic plan for the next three years and Suzanne has the energy and enthusiasm to fulfil the plan's goals."