Munich Re, Lloyd's, Zurich come under fire for supporting tar sands pipeline | Insurance Business New Zealand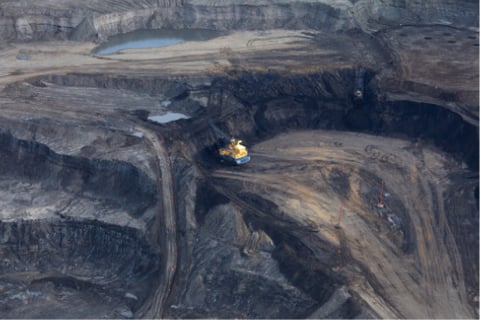 Unfriend Coal – a global network of NGOs and social movements appealing for insurance companies to divest out of the fossil fuel business – has called out major insurance companies Lloyd's, Zurich, and Munich Re for providing hundreds of millions in liability insurance coverage to the Trans Mountain pipeline project.
The environmental group's statement comes after the pipeline project's certificate of insurance was filed with the Canada Energy Regulator on April 24, 2020. The certificate outlined the providers of $508 million of liability insurance cover for the 12 months to August 31, 2020 – it also revealed that the biggest insurers of the project are the aforementioned three companies.
According to the certificate of insurance, insurers in the Lloyd's market have underwritten $460 million for the Trans Mountain pipeline. Lloyd's insurers are responsible for some $50 million of cover, the rest underwritten jointly with other insurers.
Despite indicating that it had a policy against insuring tar sands infrastructure last year, Zurich increased its insurance support for the Trans Mountain pipeline, the certificate of insurance revealed. The company is responsible for $8 million of cover, but has doubled the cover it provides jointly with other insurers to $300 million since 2019.
Munich Re had also instituted a policy against insuring tar sands last year, but the company continues to cover for the Trans Mountain project through it Canadian subsidiary, Temple Insurance. Temple Insurance is the pipeline's third biggest insurer, providing $250 million of cover with other insurers.
Apart from the three European insurance companies, Chubb had also been identified as a supporter of the controversial pipeline project. Chubb's European operations have increased their support for the pipeline since last year, when they provided $15 million of cover, it was stated. Not only has Chubb European Group renewed support for this year, it is also underwriting $185 million with other insurers.
Other insurers listed on the certificate include Liberty Mutual, Energy Insurance Mutual, AIG Canada, Stewart Specialty Risk Underwriting, WR Berkley, HDI Global SE of Canada, and Starr Companies. The document was signed on behalf of JLT.
Unfriend Coal has responded to the insurance certificate filing by condemning the participating insurers.
"Are there no risks to our climate that Lloyd's won't insure? Lloyd's has signed the Paris Pledge to support international climate targets yet Lloyd's insurers continue to underwrite activities that fuel the climate crisis," said Unfriend Coal European coordinator Lindsay Keenan.
"Zurich and Munich Re have recognised the risks from high-carbon tar sands, and together with Chubb and Liberty Mutual have restricted cover for coal," commented Unfriend Coal international coordinator Peter Bosshard. "However, their choice to continue or even increase their support for Trans Mountain calls into question their commitment to supporting international climate targets in practice."
Last year, a coalition of environmental groups petitioned insurers to drop coverage for the Trans Mountain Pipeline. Only a select few insurance companies expressed support for the coalition.