Munich Re profits slump – could London tower fire be to blame? | Insurance Business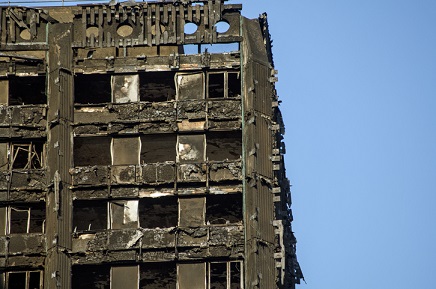 Munich Re
has just announced its second quarter and first half results, and they're certainly something of a mixed bag.
Joachim Wenning, chairman of Munich Re's board of management, said both the quarterly and half-year results are "very pleasing overall."
"Munich Re is well on track to reach its 2017 profit guidance of €2-2.4 billion," he commented.
However, if we compare the numbers to those Munich Re posted in the same periods last year, it's a different story. Consolidated profit for the second quarter of 2017 was €733 million, down from last year's €974 million. The same is true for the first six months: €1.29 billion versus 2016's €1.41 billion.
However, Wenning is optimistic, saying: "We have the right strategy, and we can concentrate on implementing that strategy by writing profitable new business. Both of our fields of business offer many opportunities in this regard."
He also does not think last June's Grenfell
Tower
fire in London would hurt Munich Re, even with risks passed on to it by the property's main insurer Protector Forsikring through reinsurance.
"It will not move the needle for Munich Re," Wenning told the
Financial Times
. However, the report cited profits from reinsurance dropping by a quarter and – more notably – losses from man-made events amounting to €434 million in the first six months.
The report said it's not clear how much of those losses were Grenfell-related, with Munich Re pointing to client confidentiality and the final claim size still undetermined at this point.
Last month Norway-based Protector Forsikring said claims figures – which include property, liability, and other potential related costs – were preliminary and uncertain.
As for the difference in Munich Re's 2016 and 2017 results, chief financial officer Jörg Schneider explained, as quoted by the
Financial Times
: "Last year we had an extra-ordinarily low amount of large losses. This year, it was just a low amount."
Related stories:
Munich Re and Aon shed light on Cyclone Debbie costs