New structure for industry regulator FMA revealed | Insurance Business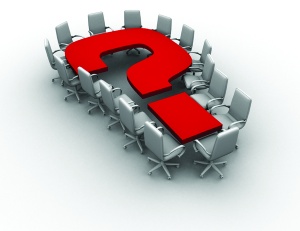 The
Financial Markets Authority (FMA)
has today revealed its new structure and four key appointments for its executive committee with a fifth soon to be announced.
FMA
CEO
Rob Everett
said the new structure should see the regulator sustainable over the medium-term.
With the appointments being both external and internal, he said the organisation could take advantage of its existing strong leaders and also bring essential new skills and experience to the leadership team.
The external appointments to the team include:
Nick Kynoch, who has been appointed as general counsel, in an expanded role that includes the functions of litigation and enforcement, corporate legal, regulatory policy and the FMA's own governance. Kynoch is returning to New Zealand from his previous role as global head of contentious regulatory compliance and conduct risk at the investment banking arm of Barclays Bank PLC in London, and will join the FMA in January. He brings extensive senior management experience and a global perspective to the regulation of financial services.
Sarah Coleman, who has been appointed as director of people and capability. Coleman joined the FMA in September from law firm Chapman Tripp where she was director of HR. She will implement the FMA's people strategy with a focus on attracting, retaining and developing its people and building its regulatory capability.

A further appointment to the role of communications director will be confirmed shortly.
Two new executive roles have been created with appointments from within the FMA. These are:
Garth Stanish, director of capital markets. Stanish will lead this new function to deliver an end-to-end contact point for capital markets participants and issuers. This incorporates primary and secondary markets, continuous disclosure, oversight of the market infrastructure such as NZX, NXT, intermediary platforms and clearing providers and also oversight of auditors.
Simone Robbers, director of strategy and risk. Robbers will lead another new function to provide senior leadership of the development of the FMA's regulatory strategy and the coordination of that strategy with co-regulators and government agencies. This role also includes leadership of the FMA's corporate risk management function.
Everett said the new structure reflected the increasing range and depth of activity within the FMA's mandate.
"The regulatory functions and focus for each member of the executive committee are now well-balanced across the requirements of all the market participants and sectors we regulate.
"I'm pleased to have brought together such a strong executive group, including local and global expertise acquired at the highest level, to deliver on our strategic priorities," he said.
Everett also acknowledged the 'significant contributions' of Owen Gill, director of external communications, and Diana Christensen, director of people and capability, who had reached the end of their fixed-term contracts.
"[They] have both provided invaluable services for us," he said.
The new structure will be implemented over the next three months and will be effective from 1 December 2015, with the general counsel function fully effective from January 2016.
The leadership roles announced today will join the existing FMA executive committee members, Liam Mason, director of regulation, and John Botica, chief operating officer.