New Zealand named one of Asia-Pacific's fastest emerging fintech hubs | Insurance Business New Zealand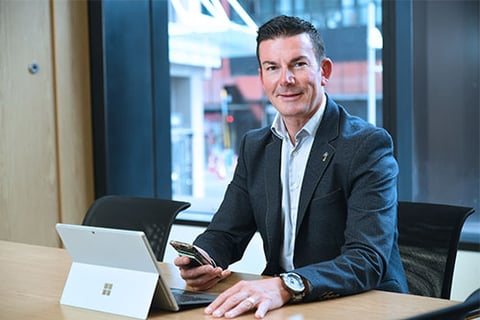 New Zealand continues to show signs of its evolution as it has been named one of Asia-Pacific's emerging fintech hubs and one of the top 10 fintech destinations in the region, according to FintechNZ.
New Zealand is ranked 45th in the first Global Fintech Index city ranking 2020 by Findexable – a platform that aims to identify emerging hubs, fintech companies, and trends of fintech ecosystems in more than 230 cities across 65 countries.
"Creating a positive business environment for fintech has helped Auckland reach 21st position in Asia-Pacific," James Brown (pictured), general manager at FintechNZ, said. "Fintech is now a key agenda item for the Kiwi regulator group of the Council of Financial Regulators (CoFR) which has been operating since 2011 as a forum for agencies with responsibility for financial sector regulation."
Read more: AA New Zealand partners with insurtech to promote safe driving
Brown believes that New Zealand could be a gateway to Asia, with great connections in both Singapore and Hong Kong.
"Banks are moving closer to an industry approach and I am all for that. This will benefit all New Zealanders and provide more competition in a dominated market and more transparency across financial services," he said.
"This is good timing with global economies slowing and very low interest rates or negative rates in some cases, offering more choice of products suitable to customers' demands. This will help target digital literacy which will help to reduce the number of SMEs that fall over, due to cashflow. Better awareness of products can help the small business owner using AI and digital assistants with voice activation will help support many of Kiwi SMEs which make up more than 95% of companies in this country."