News in Brief: AICLA president to survey brokers | Insurance Business New Zealand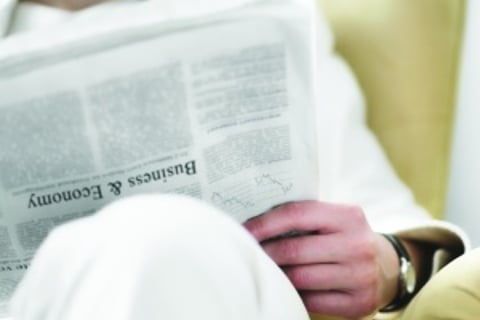 AICLA president to survey brokers
The president of the Australasian Institute of Chartered Loss Adjusters (AICLA), Michael Collins, is preparing to survey a range of brokers in a bid to enhance the relationship between them and loss adjusters.
Collins highlighted the importance of broker/loss adjuster relations in an editorial in the AICLA's latest newsletter and hoped the survey would prompt some useful feedback from brokers.
"It has been my experience that brokers are more than willing to assist loss adjusters in the claims process and are often able to progress a matter much faster through their knowledge of and relationship with their client," he said.
"Brokers also appreciate being kept informed of how a claim is progressing and on many occasions welcome the opportunity to be present at a site inspection or interview with their client. It simply makes sense for the loss adjuster and broker to work together to make the claims process as seamless as the circumstances allow it."
To that end, he said the survey would ask brokers how loss adjusters were performing and what they can do to improve their overall service delivery from the broker's perspective.
Collins also described his honour at being elected for a further 12 months as AICLA president at last week's AGM held in Sydney.
"I will do all that I can to improve and enhance the loss adjusting profession during that time," he said.
New Zealand's
Leon Briggs
was re-elected Deputy President.
The board also requested the AICLA's many Associate level members to check if they had met the criteria to be elevated to Fellow.
The wait is on for Yips cruise
Unprecedented interest in the Young Insurance Professionals' (
YIPs
) end of year boat cruise has seen tickets sell out in less than a week.
However, the networking group has now established a waiting list for the event, scheduled for next Friday 13 November, and hopes to release a few more tickets.
The trip is a cruise around Auckland's Waitemata Harbour on the 'Ocean Eagle' setting off from the Viaduct Harbour Basin at 5.45pm sharp.
AIG spin-off discussion
AIG directors are discussing a spinoff or sale of the company's small mortgage-insurance business, the
Wall Street Journal
has reported.
While AIG would not comment on the latest report,
they responded to calls last week by activist investor Carl C Icahn to split the company three ways
by saying they maintained an open dialogue with all their shareholders and welcomed their feedback and ideas.
More information on the company's progress and strategies was expected to be shared at AIG's third quarter earnings call on 3 November.