​News in Brief: ANZIIF picks up Asia-Pac award | Insurance Business New Zealand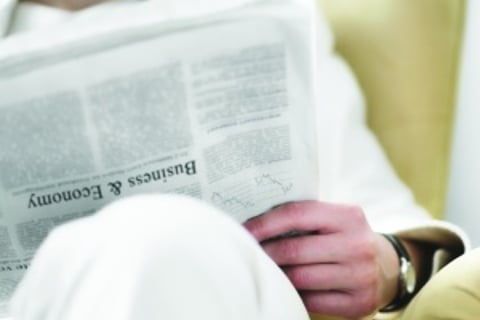 ANZIIF picks up Asia-Pac award
The Australian and New Zealand Institute of Insurance and Finance (ANZIIF) has been named Education Service Provider of the Year at the 18th Asia Insurance Industry Awards, making it the 10th time they have won the award.
The award recognises the provision of outstanding and continued education and training to the insurance and reinsurance industry in the Asia-Pacific region.
ANZIIF CEO
Prue Willsford
said: "We believe the award demonstrates our leadership in education provision throughout the Asia-Pacific and our commitment to adapting to the needs of the region's insurance community."
Anton Barnett-Harris, General Manager, Education, Events and International for ANZIIF says the award reflects the "quality and relevance" of ANZIIF training.
"Over the past year we have focused even more heavily on partnering with our customers to understand and respond to their needs, which are changing faster than we've ever seen before.
"This has led to the adoption of granular education and training opportunities that will enable the tailoring of learning and skills development to individual job roles. We have also launched our Members' Centre, a major online learning and professional development platform to facilitate the ongoing learning of the region's insurance professionals."
AICLA elects new president
Michael Collins has been named as the new president of the Australasian Institute of Chartered Loss Adjusters (AICLA) following the group's AGM held in Auckland last month.
Collins takes over from Michael Cooke who spent two years in the role. New Zealand's
Leon Briggs
is the new deputy president.
The organisation enjoyed a record amount of enrolments in membership and also boasted record numbers at its two conventions in Asia and Sydney.
It plans to canvas members on the needs for women in loss adjusting to try and encourage more females to the profession.
Third quarter results are in for global players
AIG
reported net income of $2.2 billion, a 3.3% increase on the same period last year.
The insurer said net written property/casualty premiums rose 3.4% to $8.95 billion in the quarter while its combined ratio deteriorated slightly to 102.0% compared with 101.6% in the third quarter of 2013.
Fellow insurer
Zurich
posted a bigger than expected 16% fall in third quarter net profit but said it was confident it would pay an attractive dividend for 2014.
Reinsurer
Munich Re
posted a consolidated profit of €2.4bn for the first nine months of 2014 (same period last year: €2.1bn).
In the third quarter, the Group realised a profit of €738m (630m). It should thus be possible to exceed the profit guidance of €3bn for 2014 slightly.
Broker
Aon
plc reported revenue of $2.88 billion for the third quarter, an increase of 3.2% over the same period last year.
Net income for the quarter, however, rose 20.7% from that of the prior year period to $309 million as the brokerage reported continued restructuring savings related to the Aon Hewitt restructuring program.
Brokerage
JLT
said its financial performance remained in line with expectations even though conditions were challenging for insurance and reinsurance brokerages.
Health insurer's new appointment
Southern Cross
Health Society has appointed Chris Watney as Head of Product & Marketing.
Leading the Southern Cross Health Society's product and marketing teams, he will continue to build on the not-for-profit insurer's strong brand and value proposition.
Watney joins Southern Cross from Genesis Energy, where he was general manager of marketing.
Previous to that he was head of marketing with
AXA
New Zealand and held senior marketing positions with the Royal Bank of Scotland and Churchill and Privilege Insurance.