News in Brief: Broker charges dismissed | Insurance Business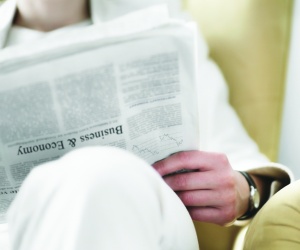 Broker charges dismissed
An insurance broker who was facing a trial by jury over making dishonest claims has had the charges against him dismissed.
Napier-based David McGuffie was accused of dishonestly using a document, namely insurance application forms, without claim of right between February 2011 and July 2013,
Fairfax Media
reported.
The claims were made to Pinnacle Insurance, Asteron Insurance, Tower Insurance and AIA Insurance.
McGuffie's business Advanced Insurance Ltd, which he owned and founded, went into voluntary liquidation in February 2014.
McGuffie had previously pleaded not guilty to the charges, and had elected for a trial by jury
.
He appeared in Napier District Court on Tuesday. An application to dismiss the charges was granted.
Icelandic insurance experts visit NZ
New Zealand is hosting two Icelandic catastrophe insurance specialists as part of a knowledge-sharing experience.
EQC's general manager reinsurance, research & education Dr Hugh Cowan, welcomed the CEO of Iceland Catastrophe Insurance (ICI) Hulda Ragnheiour and risk and damage analyst Jon Orvar Bjarnson this week.
During their visit the pair will be meeting with EQC, GNS Science, the Ministry of Civil Defence and Emergency Management, insurers and community representatives.
The visit came about as ICI and EQC are both members of the World Forum of Catastrophe Programmes which is an informal platform for national disaster insurance schemes globally, where members can learn from their mutual knowledge and experience.
Insurer's new non-executive director
QBE
has announced that Rolf Tolle will be a non-executive director as of 11 March 2016.
UK-based Tolle was Lloyd's first ever Franchise Performance Director and was one of the main architects of the market's resurgence as a leading force in the international insurance industry, the company said in a statement.
In his seven years in the role he made material improvements in underwriting, claims and risk management standards in the market and was consequently awarded the Silver Medal for Services at Lloyd's, an honour only bestowed on a few individuals since its creation in 1917.
Until recently, Tolle was a director of Beazley plc and Beazley Furlonge Ltd where he was a member of their audit committee and risk committee, including a period as chairman of the latter.
QBE chairman Marty Becker said they were delighted Tolle had joined the board.
"He has many years' experience in specialist insurance and reinsurance businesses, having held senior positions in a number of global companies.
"His contribution to the success of Lloyd's today cannot be overstated, re-establishing the trust the market enjoys today with clients, regulators and rating agencies."
Becker added: "His understanding of global, specialist insurance markets will be invaluable to QBE and his appointment further complements the depth of insurance and reinsurance expertise on our Board."
Lloyd's vet to head specialty insurance operation
Long-serving Lloyd's of London veteran Tom Bolt is to head a specialty insurance operation in Europe, Berkshire Hathaway International Insurance has announced.
The Nebraska-based Berkshire Hathaway Inc said it was launching a specialty insurance 'solution' with its affiliate, Berkshire Hathaway Specialty Insurance Co, subject to regulatory approval.
Bolt will be based in London and will become president and CEO of the UK and Southern Europe, effective 1 June, the insurer said.
Bolt announced last year that he planned to leave as Lloyd's director of performance management. He previously was a managing director of Marlborough Managing Agency, and spent 25 years in a variety of senior executive roles at Berkshire Hathaway.