News in Brief: Broker pressure prompts policy change by QBE | Insurance Business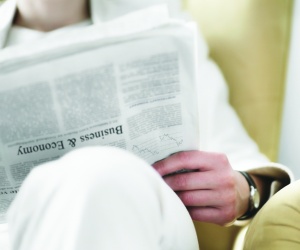 Broker pressure prompts policy change by QBE
QBE has changed its standard general liability policies to include defective workmanship after responding to brokers and its own claims team.
This means that unlike traditional wordings which only pay resultant damage caused by poor workmanship, QBE will pay for the defective part itself.
All existing QBE clients will automatically roll over on to the new wording at renewal as the older policy (GEL 0503) will be retired.
QBE spokesperson
Val Graham
said the exclusion of defective workmanship had long been a contentious claims issue.
"The need to include cover for defective workmanship was a message that came through from both our brokers and our own claims team.
"It has traditionally been a concept the market has found difficult to explain to clients – so we have simply taken the headache away."
The company expected there to be little change to existing premiums but that the book would grow through new business on the strength of the new wording, particularly for clients in manufacturing, construction, trades, installation, service and repair.
ISO Scheme launches new website
Complaining about your insurance company just got easier with the redesign of the
Insurance & Savings Ombudsman Scheme's website
, launched last week.
"We want more people to know that they can contact the ISO Scheme for information or guidance, or to make a complaint about their insurance company or financial service provider," says ombudsman
Karen Stevens
. "Our service is entirely free for consumers."
People have the right to complain, and the ISO Scheme is an independent, impartial dispute resolution service.
"Our new website will make it easier for people to reach us, and find what they are looking for," says Karen.
Last year the ISO Scheme resolved the largest number of complaints since 1998, with 3,215 complaint enquiries and 300 complaint investigations. ISO Scheme membership continues to grow with well over 4,000 financial service providers belonging to the Scheme.
Industry braces for $600 million aviation costs hit
The global insurance industry is bracing itself for a $600 million hit for 2014 in the aftermath of the two Malaysia Airlines tragedies and the seizure by rebels of the Tripoli airport in Libya.
Inga Beale, CEO of Lloyd's of London, explained the large amount to the unusually high incidence of aviation mishaps in 2014 which would likely result in higher cost of insuring jets.
"The global aviation hull war market accounts for around $65 million of premium per annum; yet already in 2014, claims could exceed $600 million for the insurance industry. In a period when insurance rates have generally fallen this is a reminder of why pricing must reflect the underlying risks which are being written,"
The Independent
quoted Beale.