News in brief: Broker to be sued for breach of contract | Insurance Business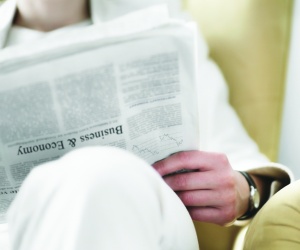 Broker to be sued for breach of contract
Failed finance group Hanover Group is suing its former broker Apex General for breach of contract, the
New Zealand Herald
has reported.
Hanover Group is alleging the broker received clear instructions but failed to obtain full prospectus cover from insurer
AIG
.
An interim settlement was reached in February last year however the litigation had still not been resolved. The case between the two is now due in the High Court in July.
Google launches auto insurance site
Google has launched its free auto insurance comparison website, available to only California residents so far but with plans to open it out to people in other US states this year.
The site follows on from the company's insurance comparison website in the UK, called Google Compare.
It currently has more than a dozen insurance partners, a list the company says it will 'grow'. Companies include MetLife, Titan Insurance and 21
st
Century Insurance but rates from Geico and Progressive are not currently provided.
Agency announces property capacity
Dual New Zealand has launched its newest product offering for Commercial Property Insurance with initial capacity of up to $10,000,000 at any one location, and the target market being Kiwi SME businesses.
The division, headed up by former divisional manager at OMPL Andrew Beaton, is looking to expand over the coming months, the company said.
"With more than 15,000 existing policyholders, Dual can now provide a comprehensive Liability and Property solution for its clients, as well as provide brokers an alternate Property market at a time when many brokers are looking for alternative options as the market continues to evolve and consolidate," Dual said in a statement.
The company added that its new policy wording extends the Business Interruption Indemnity Period definition to allow for the interruption to commence up to 12 months following the loss or damage.
IAG appoints extra secretary
IAG has announced the appointment of Taryn Morton as an additional company secretary of IAG with effect from 4 March 2015.
Chris Bertuch remains the company secretary of IAG and the person responsible for communications with the Australian Stock Exchange.
Major insurer announces chairman change
Zurich has announced that chairman Terry Paradine is to retire from his position.
Paradine will be replaced by non-executive board director of Zurich Paul Bedbrook who has been with the company since 2012.
Bedbrook, who officially takes over the position from 31 March, has more than 30 years' experience in the financial services sector; including senior leadership positions with ING and also holds board positions with Elanor Investors Group and Credit Union Australia.
Zurich Country Head and CEO of the General Insurance business, Daniel Fogarty, said: "I'd like to thank Terry Paradine for the significant contribution he has made to the insurance industry over the last 50 years as well as the wealth of broking and underwriting experience he brought to Zurich over the past eleven years."
NTB Club's Wellington breakfast a hit
The first meeting of the Wellington chapter of Not The Boys Club on 27 February saw about 25 representatives from insurers, lawyers, loss adjusters and brokers turn up for a breakfast date which looks set to be repeated on a regular basis.
Catherine Tait and Sierra Ryland, who are heading up the Wellington branch, said the meeting was relaxed and supportive and even raised $180 for earthquake amputee Stacey Herbert's endeavour to raise money for new prosthetic legs.
The Club's new website is set to launch on 17 April and great interest has been generated in a mentor programme.
If you are interested in signing up you can email your interest to
ntbclubnz@gmail.com
or become a friend of the Club on facebook at
https://www.facebook.com/profile.php?id=100007561754933
.