News in Brief: FSCL defends multiple schemes approach | Insurance Business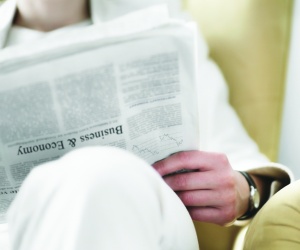 FSCL defends multiple schemes approach
Financial Services Complaints Ltd (FSCL) as given its view on whether it is better to maintain multiple dispute resolution schemes after a recent review found there were both positives and negatives.
MBIE reported that submissions on the subject, which were part of a review of the Financial Advisers Act and the Financial Service Providers (Registration and Dispute Resolution) Act, were largely divided on the issue.
Some argued multiple schemes increased efficiency and enhanced quality while others felt certain schemes with a reputation for leniency might be favoured over others or that economies of scale could not be reached.
However, FSCL said in its submission it felt the benefits of competition between schemes far outweighed any perceived disadvantages.
It listed the benefits of competition as including that smaller sized schemes allowed for more personal and constructive working relationships; schemes are encouraged to add value to participants' businesses by providing training and resource materials; and providers can choose the scheme they feel is the best fit for their business in terms of expertise, approaches to complaints and customer service.
"We also noted that when the combined Financial Ombudsman Service model in Australia came into existence (merging three schemes into one), anecdotal feedback suggested this resulted in increased costs to participants; increased case investigation times; dissatisfaction and confusion with the process with multiple handling of files; a major restructure; and no savings in terms of back office operations," FSCL said in its latest newsletter.
"We encourage our participants who support the competitive model between schemes to make their views known when submitting to MBIE on the Options Paper."
Shareholders approve $18 billion merger deal
Towers Watson & Co have got the nod from shareholders to merge with the world's third-largest insurance broker Willis Group Holdings plc in an $18 billion deal.
Willis shareholders also backed the combination, therefore overcoming
opposition from proxy advisers
.
In a statement, Towers Watson CEO John Haley said: "We are confident that combining Towers Watson and Willis will accelerate both companies' long term strategies and create substantial incremental value for shareholders."
In a filing with the US Securities and Exchange Commission, Towers Watson said its shareholders approved the deal by a roughly 3-1 margin.
There had been considerable opposition on several shareholder fronts, however.
At the first vote to approve the merger in November, top Towers shareholders refused to support the deal.
The terms were then amended to increase the one-time cash dividend to be paid to Towers stockholders to $10 per share from $4.87.
John Haley will lead the combined company, and James McCann of Willis will be the chairman.
Insurer survey reveals Kiwi drivers' bad habits
Eating is the number one bad habit admitted by New Zealand drivers, according to the results of a survey commissioned by
IAG
.
Running a red light and using handheld cellphones whilst driving were the second and third most dangerous activities, the survey results revealed.
More than half of surveyed drivers confessed to motoring while munching (55%) with almost as many (42%) admitting to running a red or amber light in the last six months.
More than a third of drivers (39%) said they had texted or talked on their mobile phones without hands=free while on the road in the last half year.
And a quarter of people (25%) said they had driven a motorbike or car with bare feet or wearing jandals, which while not illegal can be hazardous especially if wet.
AMI
partnered with research specialists Nielsen to find out the bad habits from a sample of 702 from around the country.
Other bad driving behaviour included changing lanes without indicating (20%), being distracted by a child or pet (16%), not stopping for a pedestrian at a crossing (11%) and having a near miss with a motorbike.
Broker network looks to further expand
AUB Group
has announced that it is in the process of expanding its rounded risk solutions services into the marine and logistics industries.
The company, through its 100%-owned subsidiary Austbrokers Sydney, is looking to establish a joint venture agreement with an industry veteran, a spokesperson confirmed to
Insurance Business.
"AUB Group, through its 100% owned subsidiary, Austbrokers Sydney, is currently in the process of extending its total risk solutions capability to the marine and logistics industries," the spokesperson said.
"This initiative will be established via a joint venture arrangement with Neil Hiller, currently General Manager Marine Speciality Risks for
QBE
."
It was announced last week that Hiller would leave his role at QBE to 'take up a new opportunity', and he would be replaced by incoming national manager of marine specialty risks at the insurer, Tim Air.
The AUB Group spokesperson continued that the new venture will use Hiller's experience in the market to provide an encompassing approach to the risk and confirmed the business is on track for launch in the New Year.
"The joint venture will utilise Neil's extensive knowledge of risk management, insurance underwriting and broking to provide a holistic approach to the risks faced by the marine and logistics industries, as well as businesses and individuals involved in recreational marine activities.
"This will include assisting clients to identify, eliminate, mitigate and transfer risk.
"It is expected that this venture will be operational from March 2016."