News in Brief: Health provider launches travel for the first time in NZ | Insurance Business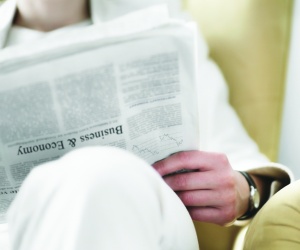 Health provider launches travel for the first time in NZ
New Zealand's second largest health insurance provider, nib, has launched its first travel insurance product for New Zealanders after announcing a new partnership with global travel insurance provider, World Nomads Group (WNG).
The new offering provides a range of simple products for Kiwis heading overseas on short-term trips.
nib New Zealand CEO Rob Hennin, said the new product-line provided the health fund with a major opportunity to tap into a large and growing market in New Zealand.
"Kiwis are travelling more than ever with many of these travellers looking to take out insurance to ensure they are covered for the unexpected while away," he said.
"We can now offer our customers a fantastic travel insurance product that will provide them with essential medical cover when travelling abroad."
This latest offering supports nib's continued expansion and diversification in the New Zealand insurance space.
Since purchasing Tower Medical in 2012, the health fund has re-branded as nib, launched a direct-to-consumer health cover range and in September last year began offering international health cover for Kiwis travelling and working overseas for extended periods.
Agency sets up in Singapore
Credit rating agency AM Best has established a new office in Singapore as part of its continuing growth in the Asia Pacific region.
The office will offer ratings to insurers, reinsurers, takaful operators and captives in Singapore and will be led by Dr Roger Sellek, CEO of AM Best's operations outside of the Americas, who is relocating from AM Best's London office.
Sellek said: "We believe [the Singapore office] will ensure we are even closer to our expanding client base of insurers and reinsurers in Southeast Asia, Australia and New Zealand.
"Singapore is the obvious choice for a credit rating agency serving the insurance sector as it is home to almost 250 insurers, reinsurers, captives and broking companies. IT can truly lay claim to be the international insurance and reinsurance hub of Southeast Asia."
FMA completes MOUs
The Financial Markets Authority (FMA) has signed Memorandums of Understanding (MOUs) with the Insurance & Savings Ombudsman (ISO) and the Banking Ombudsman Scheme (BOS).
This follows the completion of MOUs with the Financial Dispute Resolution Scheme (FDRS) and Financial Services Complaints Ltd (
FSCL
) last year.
The MOUs are to formalise and enhance the collaborative relationship already in place with dispute resolution schemes by establishing a framework for consultation and cooperation.
Liam Mason, FMA's general counsel, said: "We're pleased to get these MOUs in place as this shows our commitment to work together with agencies that can help the FMA discover early warnings of potential harm.
"Greater coordination between our agencies helps us to better serve the public and raise confidence in financial services, by improving our understanding of thematic or systemic issues."
ACE man gets UK appointment
Glenn O'Halloran, ACE Group's environmental risk underwriter for the Australia and New Zealand market for the past two years, has taken on the same title in the UK and Ireland with immediate effect.
O'Halloran will be responsible for growing ACE's environmental liability book, working with brokers in the region to develop environmental liability programmes, and will report to Emma Bartolo, the UK and Ireland environmental risk manager.
He replaces Rob Wade, who is now associate vice president of environmental risk with ACE in Canada.