News in Brief: Sony settles 'Interview' hacking lawsuit | Insurance Business New Zealand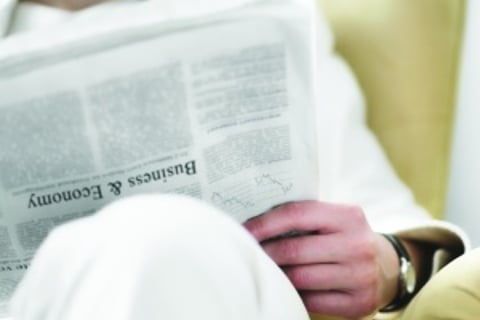 Sony settles 'Interview' hacking lawsuit
Sony has reached a settlement agreement with nine former employees who had filed a lawsuit claiming their personal data was stolen in a 2014 hacking connected to the studio's release of comedy film set in North Korea,
The Interview
.
The company was targeted last year by cyber criminals who infiltrated databases and stole private data such as confidential emails, actors' personal details and even financial and medical records of staff members.
As a result, 50,000 current and former employees banded together to take legal action against the company, saying Sony's negligence had caused them economic harm by forcing them to beef up credit monitoring to address their greater risk of identity theft,
Reuters
reported.
The plaintiffs have until 10 October to submit a motion for preliminary approval of the proposed settlement case, according to a court filing.
No additional details on the settlement were made public, and Sony Pictures declined to comment on the settlement.
New general insurance CEO for Zurich
Mike Kerner, the CEO of general insurance at Zurich Insurance Group, is stepping down for personal reasons effective October and will be succeeded by Kristof Terryn, the company has announced.
Kerner, who joined Zurich in 1992, will leave the insurer at the end of the year, Zurich said in a statement.
Terryn, currently CEO of global life, will take over as CEO of general insurance from 1 October and will continue to run the global life business until a replacement is announced.
The company did not detail the personal reasons causing Kerner to leave but Zurich CEO Martin Senn thanked him for his dedication and service over the past 23 years.
"He has served this company well in a number of important senior roles and will be widely missed. I respect his decision to spend more time with his family and wish him all the best for the future."
Terryn joined Zurich in 2004 and has been CEO of global life since August 2013 and a member of Zurich's group executive committee since 2010.
"Kristof Terryn has an impressive track record as a leader," Senn said. "We are very fortunate to have somebody with his expertise, deep industry knowledge and senior leadership experience to take over general insurance."
Tribute to loss adjusting stalwarts
Loss adjusters have paid tribute to two Kiwi veterans of the industry who have passed away within weeks of each other.
Peter MacLeod (70), and Don Taylor (80), who had started to practice together as MacLeod and Taylor in the late 1970s, have been remembered in the latest edition of the Australasian Institute of Chartered Loss Adjusters (
AICLA
) newsletter.
Their business later became a founding member of McLarens in New Zealand and now trades as Crawford and Co in Christchurch.
MacLeod was still working as a loss adjuster until becoming ill earlier this year while Taylor, who retired 15 years ago, had taken up playing veterans tennis full time.
Kidnapping insurance on the up for VIP casino customers
Macau casino operators are attempting to protect themselves against the potential consequences of the kidnapping of wealthy clients over unpaid gambling debts by seeking specialised risk policies from insurers, CalvinAyre.com has reported.
A spike in casino-related crime which has increased one-third in the first half of 2015 according to the Macau Judiciary Police, has prompted casino and hotel operators in the Chinese city to try and protect themselves against legal liability from lawsuits filed either by the victim or their relatives.
They would also allow casinos to deploy crisis responders to attempt to defuse the situation before it escalates to a point of no return.
The statistics were driven by a 112% rise in the number of unlawful detention cases, in which gamblers who can't pay their debts are held against their will while friends and/or relatives attempt to find the sums necessary to release their loved ones.