nib New Zealand CEO outlines impact of Kiwi Insurance deal | Insurance Business New Zealand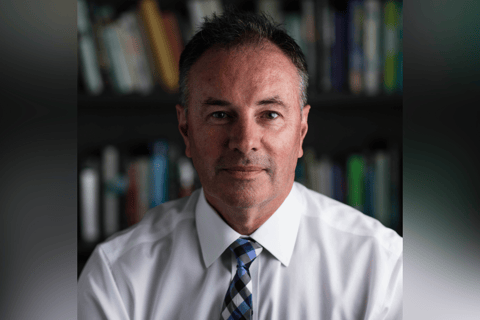 For a total consideration of around $45 million, nib New Zealand is snapping up the whole of life insurance business Kiwi Insurance, and here nib NZ chief executive Rob Hennin (pictured) talks about the "real opportunity" for the health insurer.
"Expanding into life and living insurance is a great reflection of nib's payer-to-partner (P2P) transformation where we seek to provide greater access to personalised treatment and care for our members as we move away from being a traditional payer of claims and towards our ambition of becoming a true health partner," Hennin told Insurance Business.
"It will allow us to provide greater value to our members by giving them access to a suite of health, life, and living covers in line with our purpose of 'your better health'."
The New Zealand CEO also echoed group boss Mark Fitzgibbon's sentiment that, through the swoop, more people will benefit from the investment being made by nib in more personalised health risk assessment and management.
The transaction, which is expected to cross the finish line early next year, will see nib NZ offer Kiwi Insurance's life and living insurance products and services alongside the upcoming new owner's health insurance proposition.
"Life and living insurance reflects our purpose of supporting Kiwis' better health," said Hennin. "It's also a great opportunity for members to bundle their health, life, and living products in a complementary way.
"We'll be offering the same great customer service, support, and value-for-money products in the life and living insurance space as we already do for health insurance."
According to seller Kiwi Group Holdings, which is also the name behind Kiwibank, customers' existing insurance policies will continue under their current terms and conditions. The pertinent claims processes also remain unchanged, in that those making a claim will be able to do so as usual.
Additionally, the Kiwi Insurance team will still be accessible via the same channels and contact details.
Hennin, similarly, offered assurances that no action will need to be taken by Kiwi Insurance policyholders. He said all current benefits will be honoured and that nib NZ is committed to providing a seamless transition, which is expected to take a period of 12 months.
Read more: nib to acquire Kiwibank's insurance arm
"We'll be in touch with customers with further information once available," added the CEO.
When asked whether there would be any impact on staffing, Hennin did not provide details but said the company is working to transition all eligible Kiwi Insurance employees into nib NZ.
According to the nib holdings subsidiary, the local living insurance market – which spans income protection illness and serious illness trauma – has been growing consistently over the last 10 years and is twice the size of the health insurance market.
"There is real opportunity for us in this space," Hennin told Insurance Business.
With the acquisition, the goal is to lift revenues by enhancing market penetration in both health and life products via a more comprehensive and integrated offering.
Fitzgibbon noted previously: "In New Zealand, living, life, and health insurance are complementary products so often purchased as a package. We're responding to this preference…
"While in a regulatory sense we distinguish health and life, they are both about meeting the needs of people for personal security. Our personalisation strategy, or what we've dubbed P2P, is taking this to another level by offering greater health security in addition to financial security."
Meanwhile, as part of the deal, nib NZ has also secured an exclusive tie-up with Kiwibank – something that Hennin's camp is pumped up about.
"We're excited to partner with Kiwibank through our referral partnership, which will see the bank refer its retail customers to us for their life and living insurance needs," he said.
For Kiwibank, the sale means a simplification of its business, which is part of the lender's growth strategy.
As announced, the acquisition is being funded through a combination of existing capital and new debt. It's unclear how much of the $45 million will come from the latter.
The company also stated: "The transaction on completion is expected to be accretive to earnings per share, excluding one-off transaction costs (forecast to be approximately $8 million)… The purchase will not have a material impact on nib's FY22 earnings."
In FY21, the group posted an underlying operating profit (UOP) worth AU$204.9 million, with the New Zealand segment contributing AU$24.1 million in UOP.