Not-so-good boy? NZ's favourite dog breed is also the "naughtiest" | Insurance Business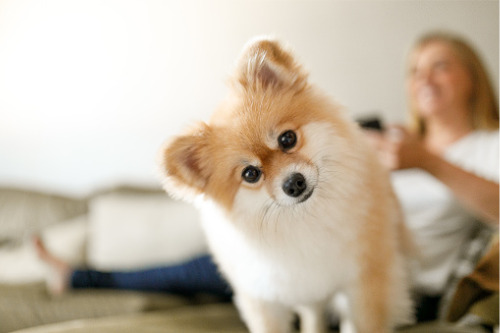 New Zealand's favourite dog breed – the Labrador – is also the naughtiest, according to Southern Cross Pet Insurance.
The insurer said that one out of every eight purebred dogs in New Zealand is a Labrador, with around 41,000 currently registered. They outnumber the next most popular breed, the Border Collie, by around 10,000. Aside from being companions, Labradors are also used as guide dogs, drug detection dogs, and therapy dogs.
In 2019, Southern Cross received nearly $1.5 million in claims for illnesses, injuries, and accidents involving Labradors, according to a news post by the insurer.
As New Zealand does not have publicly funded healthcare for pets, a surgery to remove an ingested foreign object can run into thousands of dollars for uninsured pets.
According to Anthony McPhail, Southern Cross Pet Insurance general manager, Labradors are usually playful, sociable, and stable, making them popular among pet owners. However, they are also highly energetic and have big appetites, which may lead them to eat things they shouldn't and "get into trouble if they are bored."
The insurer's data showed that Labradors were involved in an assortment of injuries or illnesses in 2019. There were several cases of Labradors swallowing fish hooks, sinkers, seaweed, shells or bait. The fish hooks can also end up embedded in paws, tongues, and lips. Labradors have also eaten clothing items, such as socks and underwear; stones and gravel; and poison, most often rat poison.
Other items that were retrieved from Labradors' guts included: rubber gloves, crockery shards, toys, tea towels, skewers, cans, plastic, compost, and medicines.
Helen Beattie, chief veterinary officer of the New Zealand Veterinary Association, said that vets often encounter Labradors suffering from gastrointestinal disorders and bowel obstructions.
"Owners can reduce the chances of this happening by taking preventive measures so their Labrador doesn't get access to items that might seem appealing but are actually unsuitable for eating," she said. Labradors are not always good at telling the difference!
"Make sure they have other safe things to play with and occupy their time, enough exercise, plenty of interaction with people and other dogs, and always monitor what they are picking up in their mouths."