NZ insurance sector's fintech engagement lacking | Insurance Business New Zealand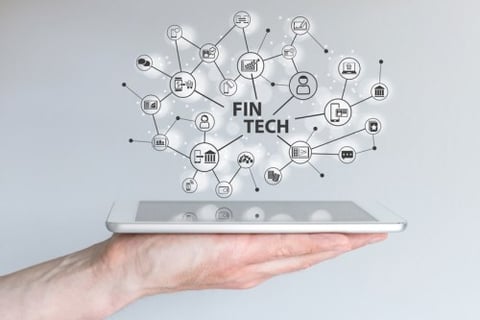 New Zealand's reputation for being at the forefront of innovation in numerous industries is somewhat lacking in the insurance space, according to one industry representative who is trying to turn that around.
Craig Kirk, GM at
Delta
Insurance, has signed up to a working group for FinTechNZ, a group made up of financial innovation and technology participants who want to help connect, promote and advance the trends shaping the FinTech ecosystem as an offshoot of NZ Tech.
At FinTechNZ's recent Auckland launch, Kirk said it was quite telling that the only two representatives from the insurance industry were Delta and
Partners Life
, whereas representatives from industries such as banking, mortgage broking, financial planning and funds management, for instance, were plentiful.
Technology services provider InsuredHQ was also at the event which Kirk believes is doing some 'really cool stuff' – but, he said: "We need to see more of that frankly.
"It was very apparent that there wasn't much in the way of participation from the insurance industry, and I believe Auckland was the only centre where insurance was involved," Kirk said.
"There was some discussion during the open forum and there were people asking 'where's the insurance industry? There's no one here!'"
Kirk believes the reason for that is that the insurance market in New Zealand has 'operated in a bubble' somewhat and has been quite insulated from the rest of the world.
"Aside from some natural catastrophe events, the industry has been very profitable and I think both brokers and insurers have achieved good returns in this market and there probably haven't been the competitive drivers to change the industry much," he told
Insurance Business
.
"But I think with some of the new entrants in recent years, and the consolidation we're seeing within the market, I think what that will do is force some of the participants to change some of these new ideas and concepts – insurtech being one of those.
"It's been a little too cosy and comfortable for its own good which is a shame because New Zealand is known for being at the forefront across a whole bunch of industries, but unfortunately I don't think you can say the same for insurance – for the moment!"
Kirk said it was a natural step for Delta to get involved as they had a strong alignment with the technology sector already.
Want the latest insurance industry news first? Sign up for our completely free newsletter service now.
"We're one of the larger insurers, if not the largest insurer, of tech companies in New Zealand with our tech liability offering and closely linked with that is our cyber liability offering," he explained.
"Because of that we became members of NZTech so we could get close to our clients and participate in some of their events and education and provide some thought leadership from a risk management point of view.
"We've then connected with Mitchell Pham, who is the chairman of NZTech and the brainchild behind FinTechNZ, and now we're looking to bring together like-minded companies from the tech sector with the financial services sector to work out how we can collaborate across those industries to help shape the digital space within New Zealand, particularly around financial services offerings."
Tech leader and software services company director Pham has hopes that FinTechNZ will help speed up New Zealand's economic growth.
New Zealanders should care about fintech as an exciting new sector because electronic interactions underpin all commerce across the national economy, he said.
"We have also been approached by passionate Kiwis who lead fintech innovation overseas, wanting to be involved and help build connections to opportunities for New Zealand in those foreign markets," he noted. "This is just fantastic."
By making connections he hoped to strengthen the whole sector. "This in turn will accelerate growth of our national economy," he said.
Kirk said he had been pleased to see
ANZIIF
was taking a leading role in the space, and was holding an insurtech conference in Sydney next month.
"There will be a bunch of forums FinTechNZ will be setting up over the coming year and we'd love to see more insurance participants involved in those events," he said.
Key leaders in the sector include George Kesselman of Insurtech Asia, who Kirk said would be awesome to invite as a speaker.
Other innovators were companies such as Lemonade, and Australian
Michael Gottlieb
's
BizCover
.
Connectivity and on demand insurance were two areas where innovation was needed in New Zealand, he said.
"Even simple things such as being able to buy insurance online, New Zealand is definitely lagging behind the rest of the world in that regard," he noted.
"You go and try and buy insurance for your business online, it's very, very difficult, even from a personal point of view, the options are quite limited.
"So just that as a starting point would be a step forward."
He added: "We're inviting the insurance industry to get more engaged, the association is very keen to have insurers and brokers involved, and there's certainly value in that for the insurance sector in having a voice and then there's the collaboration aspect as well."
For more information, go to
www.nztech.org.nz/fintech
.
Related stories:
Insurtech at centre of UK's trade delegation
Fintech, insurtech and Asian institutions – a match made in heaven?
Suncorp CEO warns of insurance revolution