NZ P&C insurance sector risk classed as "intermediate" | Insurance Business New Zealand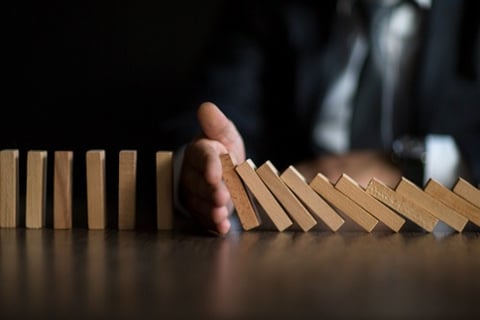 S&P Global ratings has assessed New Zealand's property and casualty (P/C) insurance sector risk as 'intermediate,' the third lowest risk level on its six-tier scale. The assessment is in line with those given to Japan, Taiwan, South Korea, the UK and the US.
Primary credit analyst Julian Nikakis says he expects the economic effects of the COVID-19 pandemic to be "relatively minor" for New Zealand's P/C insurers, given their "limited exposures" to the lines of business most impacted by the downturn.
He says that any increase in claims would also be largely offset by the significant motor claims savings seen by insurers over New Zealand's lockdown period, which came with strict movement restrictions and lasted just over a month.
Read more: Fate of global economy rests on finding vaccine
Nikakis says the biggest loss to insurers would be a decline in asset values and investment income, with the low interest rate environment also contributing to lower earnings in 2020. However, he expects these losses will be "wound back" before the end of the year.
New Zealand's country risk has been characterised as "low", based on S&P's positive assessment of its economic, institutional and financial system risk, as well as its payment culture and rule of law.
"In our opinion, New Zealand's P/C insurance sector benefits from the nation's open, flexible and well-developed economy and its relatively high income levels," Nikakis explained.
"In our view, these factors moderate the risk of significant and sustained downturns that could adversely impact the P/C insurance segment."
"However, we consider that COVID-19 and the strict lockdown in New Zealand will impact the country's economy in 2020, with flow-on effects for many industries," he added.
Read more: COVID-19: Rough road ahead for global reinsurers
"On May 04, 2020, we affirmed our 'AA' sovereign rating on New Zealand and maintained the positive outlook, reflecting New Zealand's monetary policy flexibility, economic wealth, and sound institutional settings."
S&P's report notes that the industry risk for New Zealand's P/C sector is "moderately low," with factors including product risks, barriers to entry and growth prospects supporting the industry's profitability.
"We expect New Zealand's P/C insurance segment will continue to post solid underlying results over the next couple of years, although results in 2020 will likely be subdued due to the COVID-19 lockdown and resultant economic slowdown," it stated.
"Nevertheless, we expect rate increases to support premium growth of about 2%-3% in 2020, with a return on equity (ROE) of about 8% and a net combined operating ratio of around 90%-95% for the year."