NZbrokers CEO on where to add value | Insurance Business New Zealand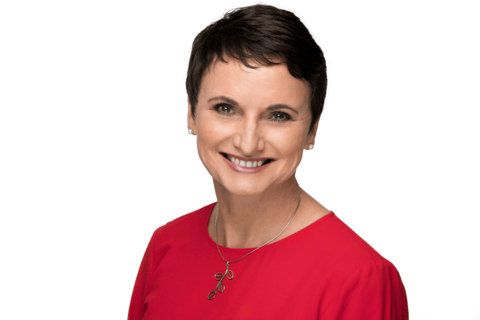 Things may not be as bleak as they were two years ago, but challenges remain – and then so do the opportunities to step up, with the camp of NZbrokers chief executive Jo Mason (pictured) doing just that, for the benefit of the collective's membership roster.
"We've taken on some new staff to increase capacity and improve service levels and welcomed a new member – Crème Insurance – to the group," shared Mason this week when Insurance Business caught up with the CEO.
Experts in arranging cover for prestige cars, Crème Insurance came onboard NZbrokers in April. The business, which is owned and run by Mark Mallard, has been trading since 2011.
Meanwhile Mason stated: "Much of our focus is currently on supporting our members with meeting their regulatory requirements and the delivery of our new technology platform which has been years in the making. This will be a game-changer for our members and is due to go live in September this year. There are some other exciting projects on the go which will be shared with our membership as we go along.
"More broadly, our parent company AUB Group recently acquired London-based wholesale broker Tysers for AU$880 million. This is a major win as it provides the group with the ability to access a diverse range of risks and insurance types for clients and brokers in Australia and New Zealand."
Read more: AUB Group makes major swoop
When the Tysers transaction was announced in May, AUB Group chief executive Mike Emmett called the acquisition "an important next step" in the wider organisation's strategy to build out its client offering and risk expertise. As previously reported by Insurance Business, Tysers is said to be the sixth largest wholesale broker in the Lloyd's marketplace.
Not only will Tysers allow AUB to roll out market-leading products for the group's broker and agency network, the specialist international insurance broker will also enhance AUB's ability to establish new agencies and secure Lloyd's binders – resulting in a stronger competitive position that NZbrokers can leverage.
Mason, however, went on to outline the difficulties that persist: "Unsurprisingly, COVID-19 continues to cause disruptions across the board, and immigration bottlenecks and staff shortages are beginning to bite. The war in Ukraine is fanning inflation and impacting supply chains, making it difficult for insurers to repair or replace assets. The rising cost of insurance may put it out of reach for people who are struggling with steep living costs.
"Regulation continues to be a challenge due largely to the sheer volume that brokers and insurers must work through. Cyberattacks and extreme weather events are also becoming increasingly more common, making it difficult for the industry to provide capacity in some cases. Overall, there's a fair amount of uncertainty and the threat of a recession is looming large, making it difficult for businesses to plan and spend as intended."
"That said," continued the NZbrokers boss, "we have an amazing team, an excellent parent company in AUB, a resilient industry, and there are opportunities to add value through innovation, and that's exactly what we're doing."
Read more: NZbrokers chief executive "cannot wait" for what 2022 will bring
Moving forward, Mason is keen to reconnect with NZbrokers members beyond computer screens.
She told Insurance Business: "We have several upcoming regional meetings where we will be able to chat to people face to face and see how they're really doing, culminating in our conference in Auckland at the end of this calendar year. Virtual meetings have their place, and we appreciated them during COVID lockdowns, but they cannot replace the kind of conversations that happen when people get together.
"Our conference has been delayed a couple of times due to COVID, and we have so much to share with our membership, including our new technology platform, so we're looking forward to getting everyone together again. We're also looking forward to supporting our new partner charity Orange Sky through various events throughout the rest of the year."
In the six months ended December 31, 2021, AUB invested around AU$2 million as part of transforming its New Zealand broking segment by way of the new technology platform that will be rolled out in September.