Online insurance purchases increase | Insurance Business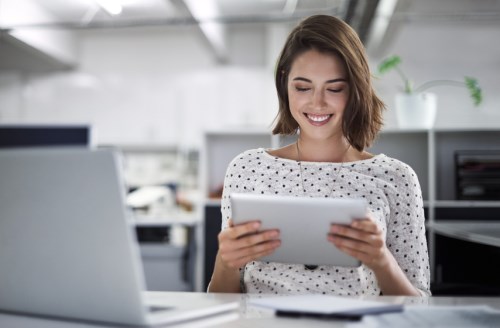 Over 40% of Kiwis aged 30 to 44 years of age, who were surveyed by research company Colmar Brunton, are likely to shop and purchase insurance direct for car, home and contents products.
The data shows New Zealand householders and car owners are turning to the internet to research their options, with 25% of homeowners and 28% of motor vehicles owners, shopping online for insurance. Colmar Brunton said this showed consumers were becoming savvy with online insurance purchases.
The research was commissioned by direct insurance provider
Youi
, which entered the New Zealand market in 2014 as a competitor to
State
,
AMI
,
AA Insurance
and TOWER. It also comes after the Financial Markets Authority (
FMA
) announced this month it would use its exemption powers under the Financial Advisers Act (FAA) to allow financial institutions and advisers to provide digital advice to customers.
The exemption means advisers need to apply to the FMA first before they can provide "robo-advice" online via an algorithm. The FMA said advisers will pay similar fees for robo-advice as they do for Authorised Financial Adviser (AFA) licences.
It leapfrogs planned reforms to the FAA in 2019 that will align New Zealand to markets such as the US, Canada, Australia and the UK where robo-advice is already in practice. Under the current reading of the FAA, financial advice in New Zealand needs to be provided by a 'natural person.'
The FMA expects advisers who apply in January/February next year, to be able to provide robo-advice by the end of the first quarter of 2018.
Youi CEO
Frank Costigan
said Colmar Brunton's research revealed an increasing desire for customers to do their insurance shopping online.
"New Zealanders aged 18 to 29 years were the group most likely to shop online for their home and contents insurance (46%) followed by those aged 30 to 44 years (41%)," he said. "Only 10% of householders aged over 55 years would shop online.
"The research showed that when it came to shopping for car insurance there was an even greater number of New Zealanders going online with 28% opting for the convenience of the net."
In addition, the research highlighted that 36% of Auckland car owners were likely (and the most likely in New Zealand) to shop for insurance online, while 33% of owners in Wellington would do so, followed by 27% in Hamilton and the greater Waikato. This dropped to below 20% for Christchurch and Canterbury, with 17% of car owners opting to shop online for a car insurance quote.
"While New Zealand remains a heavily consolidated insurance market, with the two major players dominating, the research showed consumers were prepared to research online," it was noted.
Costigan said that because more Kiwis wanted to shop for insurance directly online, without the need to speak to a sales adviser, Youi modified their operations to enable customers to complete a full online quote and purchase.
In 2015, State and AMI insurance launched new mobile apps for iOS and Android and responsive websites that offers customers the ability to quote and purchase insurance directly online for car, home and contents. Also In 2015, Trade Me Insurance, underwritten by TOWER, launched to offer Trade Me customers and the general public the opportunity to buy insurance online.
Online financial and investment platform Ilumony Rachel Strevens said the ability for financial advisers and institutions to provide advice online from next year, was a huge step forward for New Zealand.
Strevens said Ilumony had been providing a "basic level of online financial advice for the last six months" and that customer feedback had been great. But she added that the company has been "significantly restricted" in what it could do due to the FAA restriction, which has "acted as a bit of a handbrake.
"This (FMA) decision will allow us to go into a lot more detail with our customers, and provide them with much more valuable and beneficial personalised advice via our online platform," Strevens said.
As insurance brokers what do you make of the growth of online options in the New Zealand insurance market? Leave a comment below with your thoughts.
Related stories:
NZ companies urged to start looking at robo-advice
SMEs dump brokers for online channels: Brokers speak out