Over 70% of businesses have taken a major revenue hit – Vero | Insurance Business New Zealand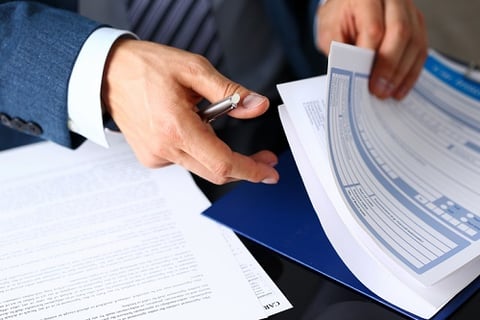 Seventy-one per cent (71%) of businesses have taken a major hit to their revenue and financial stress has almost doubled, according to Vero's survey of 600 New Zealand small to medium enterprises (SMEs).
Executive general manager, customer experience, Mark Wilkshire says there has been a significant increase in financial vulnerability since lockdown began, and businesses may feel as through their options for support measures are running out.
With COVID-19 cases reappearing in New Zealand and a Trans-Tasman bubble looking unlikely, cautious optimism for many businesses has been replaced with a renewed sense of hardship – however, Wilkshire says help is still available, and will be for at least the remainder of the year.
Read more: No 'business as normal' until vaccine, says broker
"One of the things that is quite stark is just how many small businesses are having a hard time," Wilkshire told Insurance Business.
"That increase in financial stress has almost doubled – up to 39% of businesses say they're struggling to make ends meet, compared to 21% pre-COVID. That's a big increase in financial vulnerability, and, as we look at the conditions ahead, that's a statistic that we should keep a close eye on."
"We need to make sure that people know what support they can access if they are struggling, and when we looked at the kind of impact COVID-19 had on small businesses, over 70% have had a major disruption to their revenue," he continued.
"That just goes to show how significant this event has been for a nation of small businesses."
Wilkshire says Vero has seen a strong level of interest in the support measures it has rolled out for customers, but that some businesses are still unaware of their options. Conversely, some businesses have already managed to recover well enough to resume full premium payments, though for others, that will not be a reality for the foreseeable future.
Read more: Around a third of Kiwi SMEs considering changes to business cover
"We've had good levels of interest in our support measures, though it's still early days and we're making that support available throughout the coming year," Wilkshire said.
"It's important for customers to know that support is very much still available, and it wasn't just there for the lockdown period. We've had thousands of customers take up our $2 million hardship fund, and that's been well received."
"We've also had customers who have come back to us and said they don't need that support anymore, as they've managed to get back on their feet," he added. "Overall, we've seen quite a split between those who feel optimistic about the future, and those who are still anxious and concerned about the future."