Over half of Suncorp New Zealand's staff want to stay working from home | Insurance Business New Zealand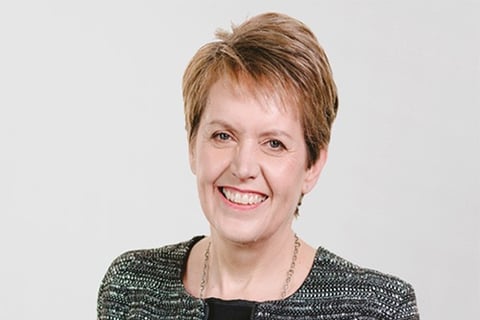 A staff survey conducted by Suncorp New Zealand has revealed that over half (53%) of employees want to continue working from home at least 80% of the time, while 48% would prefer a more equal split of 2-4 days a week in the office.
The main drivers for staff wanting to return to the office were community and connection (79%), and collaboration and problem solving (66%). The biggest pain points for employees working from home were technological issues such as Wi-Fi connection, with 39% citing tech failures as their main challenge.
Suncorp New Zealand's executive general manager of people and culture Catherine Dixon (pictured) says insurers need to be "prepared to work within the limitations of COVID-19 for the foreseeable future," and should continuously check that their way of working is still suitable for their staff.
Read more: There is "no urgency" to return staff to offices – Suncorp
"The world changes, and what works now may not work six months from now, or may only work for some people," Dixon said.
"Technology offers a lot of solutions, but in many instances it's no replacement for face to face contact – it's important for our people that we get the balance right."
Dixon noted that prior to COVID-19, a significant chunk of Suncorp's staff were already on some form of flexible working arrangement, and says that the second change in alert levels created a much smoother transition to full-time home working.
"Around 87% of our people were already used to working from home on a part-time basis, so they had a reasonable setup," Dixon said.
"The biggest challenges over the March lockdown were with our contact centre, where we had to deal with things like telephony issues – but we managed to get 90% of our people working from home within 48 hours, and 100% within about a week of lockdown."
"The other thing we had to deal with was that while some people may have been used to working from home, they certainly weren't used to doing that with their children around," she added.
Read more: Remote work creates wealth of cyber vulnerabilities – report
"There was some home schooling that had to be done, and many staff potentially had a partner who was also having to juggle work. So we had to quickly respond to people who had those various demands on their time."
Suncorp New Zealand quickly implemented flexible working hours and special circumstances leave, and Dixon said that flexibility and outcome-based performance assessments will be a key part of the company's culture going forward.
"There are lots of factors that we need to work on as a business to ensure that we're supporting remote workers to stay engaged and productive, including technology and even contractual arrangements," she said.
"But ensuring our leaders are supported and capable of leading dispersed teams is critical."