There is "no urgency" to return staff to offices - Suncorp | Insurance Business New Zealand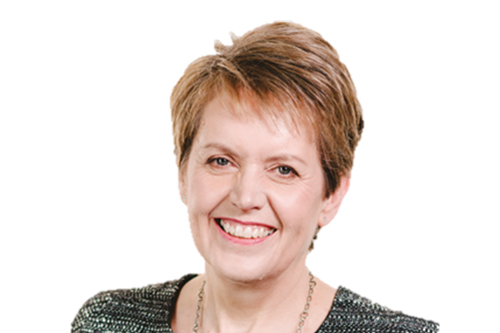 As New Zealand gears up to enter a new 'safer normal', many businesses will be slowly moving back into their office spaces over the coming weeks - however, a very high level of working flexibility looks set to stay for good.
Suncorp's executive general manager people experience Catherine Dixon (pictured) says that while some of Suncorp's team may be very happy to get back into the office, there is "no urgency" to have people back in their seats from day one. She says that close attention is also being paid to the office working environment, and ensuring that it is safe and follows appropriate social distancing and hygiene measures.
New Zealand entered alert level 2 at midnight this morning, and Prime Minister Jacinda Ardern set out the requirements for level 2 last Thursday.
Read more: PM announces decision on alert level 2
"We've identified a group of people who we think should be back in the office, and that may depend on the circumstances in which they live at home - for those in a flatting situation, for example, it just wouldn't be ideal," Dixon explained.
"For particular roles, it may just be better from an efficiency and productivity perspective for them to be back in the office, but those are some relatively low numbers. At the moment, we have less than a dozen people in our offices, though we do know that the number at level 2 will certainly be higher."
Dixon says that some staff will be returning to Suncorp offices across Auckland, Wellington and Christchurch, though that will only happen once all the right health and safety protocols are in place.
Read more: "A third of our people were already working from home" - AA Insurance
"We'll be working closely with our property landlords and managers to make sure that everything is set up to be a really safe environment for people to return to, and we've got no urgency to have people back," she said.
"We're also conscious that some of the workforce have a very strong preference even under the eased restrictions to stay at home, because they feel safer there. We certainly won't be compelling anyone to come back to the office if they're not comfortable doing so."
Along with a slow return to office life, Dixon says Suncorp will also have more ability to do in-person assessment work when it comes to claims. However, she says remote assessment technology has proved "hugely successful" over the lockdown period, and will be utilised on a larger scale going forward.
"There will be an increase of other kinds of interactions, particularly in the claims assessment area," she said.
"We've been operating with virtual assessment during lockdown and level 3, using videos, photos, etc. That's been incredibly successful, and we'll definitely continue to do more of that in the future."